All of us at BCcampus would like to wish you the best of the holiday season and an "open" new year in 2013. We will continue to bring expertise and resources to open educational technologies and programs. We will also be offering more workshops for educators wishing to create and use open textbooks and other open educational resources. For news about Open, keep an eye on our Opening Education site, including news related to our Open Textbook project.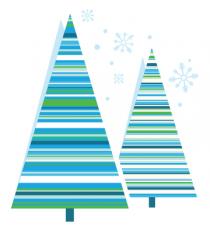 Like many of our partners in the B.C. post-secondary system, our offices wil be closed and services reduced between Christmas Day and January 2, 2013.
BCcampus Helpdesk service will be reduced between December 25, 2012 and January 1, 2013. Messages will be reviewed on December 28 and January 1. We will reopen on January 2, 2013.