New MOOC-like course from OERu provides hands-on experience for educators interested in integrating OER into their curriculum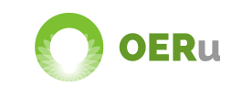 "How do you design courses on the open web that potentially can be used on any delivery platform?"
This was the question posed by Dr. Wayne Mackintosh, Director of OER Foundation and the UNESCO/COL/ICDE Chair in OER at Otago Polytechnic in Dunedin, New Zealand. The answer was to create an online program to teach educators how to share, enabling them to deliver the Open Educational Resource programs that interest them. "Our goal is to cross the chasm from sharing-to-learn to learning-to-share," said Mackintosh.
"One of the key skills required when designing for reuse is to design the learning materials so they can be easily integrated within any learning management system," said Mackintosh. "This is one of the unique skills that educators need to acquire when developing for OER. The design needs to consider alternative uses and delivery models to ensure it is accessible to future users."
The three-week course, Digital Skills for Collaborative OER Development, begins April 13, 2015, and students should expect to invest 15 hours per week, with an optional five-hour assessment for those interested in gaining academic credit. The course is a prerequisite for the Open Educational Practice elective, and was made possible through funding support from the New Zealand National Commission for UNESCO. Learners who would like to receive course instructions via email can register here.
Delivery
The hands-on course is available, through OERu.org, to anyone with an internet connection and a passion for collaboration and OER. The course will cover:
Appropriate images: attribution, acquisition, and access for various rich media sources
Attribution: ensuring content creators get their due credit
Wiki-skills – hands-on experience with iterative, collaborative development tools with detailed version control
Course development – blueprint and storyboard an OER learning sequence
Open collaboration – work with your online partners to design and develop your OER toolkit
Website development – create and publish your own website via the WordPress platform
The course takes place entirely online, with scheduled office hours that include synchronous hangout sessions.
Hands-on experience with today's technology
Participants will have the opportunity to work directly with MediaWiki, an open source wiki package used to deliver editable content through collaborative authoring, via the same technology used for Wikipedia. When collaborating with educators around the world, it's imperative to have a platform that includes detailed version control, so anyone can see the changes or edits that were made, as well as their supporting reasons.
WordPress is another open source platform that participants will have the opportunity to experience firsthand, creating their own site and learning how to deliver the content online.
OERu
OERu is available through the efforts of the OER Foundation, an independent, not-for-profit organization, and provides credit-bearing online learning for students around the world. Students can learn about the topics that interest them, affordably and from the comfort of their own home or wherever they have reliable Internet access. Should students wish to acquire academic credit for their learning, they can pay an assessment fee to one of the OERu partner institutions when they're ready.
Notable Quotes
"The purpose of OERu is to widen access to education opportunities to all students worldwide with pathways to credible credentials, especially those who are excluded from the formal education sector. It is our core differentiator and one of the main reasons our partners join our network." ~Wayne Mackintosh, Director of OER Foundation
Learn More