When:
December 14, 2020 – December 18, 2020
all-day
2020-12-14T00:00:00-08:00
2020-12-19T00:00:00-08:00
Where:
Asynchronous/synchronous

Due to popular demand, FLO Bootcamp is back! Are you a B.C. post-secondary educator teaching a course online this fall? Did you have a rough "pivot" to online and want to fix up only the most important stuff before it runs online again? Or maybe you missed the pivot (lucky!), but still, have a course you want to optimize for online delivery? Join us for a four-day crash course on only the MOST important stuff: scanning and planning, lecture alternatives, assessment, and student and community engagement!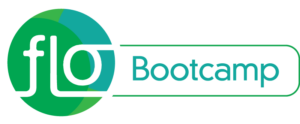 Length: 1 week – Mon – Thu with an optional final drop-in Friday morning 10 am -12 pm
Mode: Online, using a variety of synchronous and asynchronous tools
Pre-requisites: None, but you do need an existing course to work with (i.e., this is not a "start from scratch" situation). Ideally, it's a course that went through a fast pivot to online this spring, but any course (whether online or f2f) that exists will do. You need not have taught it before.
Time commitment: Participants should expect to spend 4+ hours per day, for 4 days. Folx with less experience teaching online can expect to need more time.
Fees: This course has a $25 non-refundable registration fee