The Festival of Learning 2018 (#FoL18) took place on May 28 – 30, 2018, in Vancouver B.C.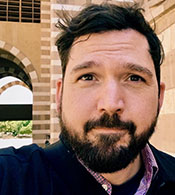 Jesse Stommel
Monday, May 28 • 9:00am – 10:15am
As the Executive Director of the Division of Teaching and Learning Technologies at the University of Mary Washington, Jesse Stommel has developed a metacognitive approach to digital pedagogy, critical EdTech, and public humanities. A filmmaker and instructor, researcher and experimenter, Jesse brings passion, self-awareness, and a refined focus on learning, teaching, and technology to his presentations.
Find Jesse on Twitter @Jessifer and www.JesseTommel.com
---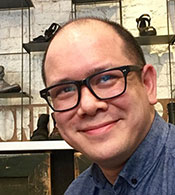 Jonny Morris
Tuesday, May 29 • 9:00am – 10:15am
Keynote Panel with Students & Academic Leaders, moderated by Jonny Morris: What is the next level of thinking and planning we need to do to help students thrive in post-secondary education?
In his past role at the Canadian Mental Health Association, Jonny provided leadership for provincial mental health and substance use advocacy and change initiatives through the Association's provincial office and the branch network across British Columbia. His work focused on addressing systemic disparities between physical and mental health, campus mental health, the criminal justice system, and systems transformation.
Between 2008-12, Jonny co-ordinated Healthy Minds|Healthy Campuses, a provincial community of practice focused on supporting B.C. campuses in their efforts to improve student mental health and reduce harmful substance use.
Jonny has a long research and practice history in suicide prevention, has trained as a counsellor, and holds sessional teaching appointments at the University of Victoria and Douglas College in Child and Youth Care. He has direct experience personally and as a family member.
---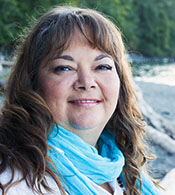 Monique Gray Smith
Wednesday, May 30 • 9:00am – 10:15am
Award-winning author, international speaker, and efficacious consultant, Monique Gray Smith fosters paradigm shifts that emphasize the strength and resiliency of the First Peoples in Canada. As a mixed-heritage woman of Cree, Lakota, and Scottish descent, Monique is renowned for her storytelling, spirit of generosity, and focus on resilience.
Find Monique on Twitter @Ltldrum and www.LittleDrum.com
---
For more event information, visit the event homepage. If you have questions about the Festival of Learning 2018, please contact festival@bccampus.ca.
---
For all BCcampus hosted and partnered events, as well as, external events hosted by B.C. post-secondary institutions see the BCcampus Events calendar.
---