This year, we are very excited to welcome open education professionals and advocates, Ryan Merkley and Kory Wilson, as Keynote Speakers for the Open Textbook Summit 2017.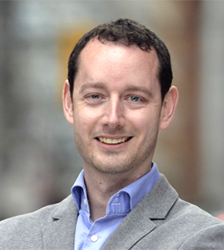 Ryan Merkley
Keynote: Wednesday, May 24, 9:15 a.m.
Ryan is Chief Executive Officer at Creative Commons. He joined the organization in 2014 to define a new strategy and to establish long-term sustainability for CC. Today, CC is implementing its renewed strategy to build a vibrant, usable commons powered by collaboration and gratitude. Since 2014, CC nearly tripled the number of individual donors, and the commons grew to over 1.1 billion licensed works. In early 2016, CC announced a landmark $10M donation from the William and Flora Hewlett Foundation, supporting its ongoing work and renewed focus.
Prior to joining CC, Ryan was Chief Operating Officer of Mozilla. He also worked as Director of Corporate Communications for the City of Vancouver for the 2010 Winter Games, and was a Senior Advisor to Mayor David Miller in Toronto, where he led the Mayor's budget policy and initiated Toronto's Open Data project.
---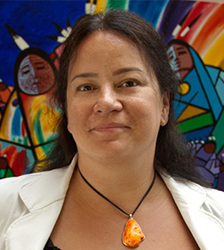 Kory Wilson
Keynote: Thursday, May 25, 9:15 a.m.
Executive Director, Aboriginal Initiatives and Partnerships, effective January 18, 2016. Kory comes to BCIT most recently from Vancouver Community College where she served as Director, Aboriginal Education and Community Engagement since 2011. Kory is Chair of the National Indigenous Education Committee of Colleges and Institutions Canada and a Global Access to Post-Secondary Education Ambassador. Kory has a law degree from UBC.
With over 20 years of experience in post-secondary education, community development, and the legal profession, Kory's passion lies "in ensuring success for Aboriginal Learners and other multi-barriered learners". She has a deep commitment to education and has dedicated her working life to ensuring that under-represented learners succeed, both within learning institutions and the larger community.
Kory is a member of the We Wai Kai Nation (Quadra Island) and is Musgamagw Tsawataineuk and Laich-Kwil-Tach. Both nations are part of the Kwakwaka'wakw Nation, also known as the Kwak'wala speaking people.
See the complete Summit schedule here.
---
For all BCcampus hosted and partnered events, as well as, external events hosted by B.C. post-secondary institutions see the BCcampus Events calendar.
---