I have three: Two hi-tech, one lo-tech
Lacie CooKey 32GB USB drive that I carry around my neck on a lanyard. I carries all my important professional documents including BCcampus files, presentations, research documents, and international development files, as well as a complete set of open source apps from PortableApps.org in case I get stranded away from my own computer in some third world cafe. It's an entirely self-contained computing environment complete with encryption and OpenOffice, email, secure browser, graphics, and PDF tools. (Find out more here.)
MOD CQD Mk II folding knife. This little item is considered to be one the strongest, sharpest, most ergonomic folding knives available. Not something for your airline carry-on bag, but great for utility, emergencies and slicing apples at your desk. Has an amazing locking mechanism and a built-in carbide glass breaker for roadside mishaps. Oh yea, and standard issue with the covert ops folks south of the 49th parallel, too.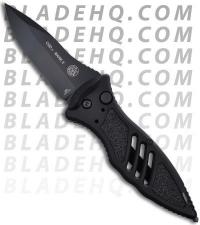 Fenix TK-12 LED flashlight. This little gem puts out 245 lumens of pure white light using 2 X CR2 batteries or 1 rechargeable lithium battery.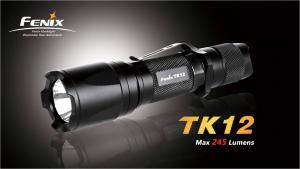 I used it twice this summer and fall to drive Mr. Skunky out of my backyard before he and my terrier could get better acquainted. Owen the border terrier has been "skunked" twice before, but never gives up. Used it to scare Mr. Bear away from my dumpster in the wee hours, too. It's a great tool for camping, for walking the dog in dark lanes or parks, and when you need to find something like the keys you dropped out on the front lawn.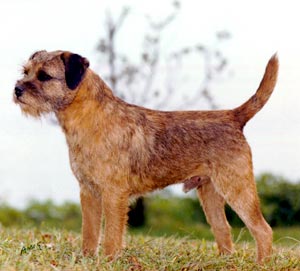 Owen the Border Terrier
Posted by David Porter