If there's one word we'd like used to describe BCcampus, one word that underpins everything we do, that signals our philosophy and our very reason for being, it's this:
OPEN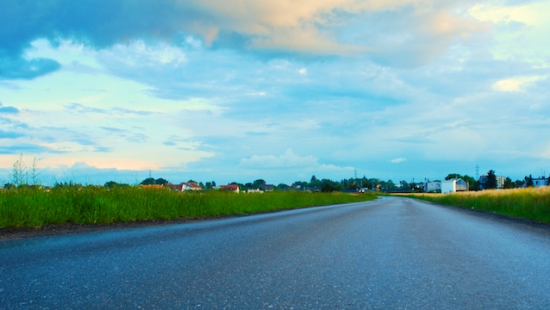 So – welcome to Open Education Week.
At BCcampus, we're celebrating by highlighting, in the next few days, the myriad ways we live, work and breathe Open here at BCcampus. We've started by posting our Open Agenda statement front and centre on our web site, permanently, for all to see. It states:
"BCcampus is committed to being open in everything we do.We are a publicly-funded organization serving British Columbia's post-secondary sector. The goal of higher education is the creation, dissemination, and preservation of knowledge, and as such we have an essential responsibility to distribute the results of our work as widely as possible.This has implications for how we operate on a daily basis.
Connect:
Our public meetings and events are streamed live online whenever possible. We will take photos and notes of our face-to-face events, and screen shots from our online events, and post them on our web sites and through our social media accounts on Twitter and other social media sites. We encourage speakers and participants to do the same with slides, photos, videos, crowdsourced notes and discussions. We will post archival video of keynote addresses, presentations, panels and discussion sessions on our web properties for anyone to view and comment on. Speakers, facilitators and attendees of all events, online and face-to-face, will be made aware at time of registration that their image and contributions can and will be shared in these ways.
We are committed to open data and open information, which is about proactively releasing information to our stakeholders on an ongoing basis. We will distribute all BCcampus reports, web content, and other media resources using the Creative Commons Attribution 2.5 Canada license (see below).
Collaborate:
We are always seeking ways to give the post-secondary system a stronger say in BCcampus strategic planning and priorities, and expanding engagement through online technologies. We will enable moderated commenting on all our web pages where appropriate, and make use of opt-in mailing lists to disseminate information and solicit feedback.
BCcampus has a solid reputation around open educational resources in the context of professional development and academic growth. Resources developed as a result of BC Online Program Development Fund are mandated to use an open license.
Our professional development activities through the Educational Technology Users Group and SCoPE have a long history of encouraging open sharing, reuse and remixing of knowledge and resources.
In the interests of remaining transparent in our business processes, BCcampus will refrain whenever feasible from signing non-disclosure and confidentiality agreements with vendors and partners.
Innovate:
We are committed offering data in a more useful format to enable our stakeholders to leverage it in innovative and value-added ways. BCcampus supports freedom of choice in technology and where possible source files will also be made available in open and free file formats. Our commitment to an open agenda in developing our applications and services is mentioned in our Strategic Plan for 2012-15: "The Challenge-Driven Innovation approach requires us to be more transparent than we think we are now, making our strategies, plans and key documents network-accessible to our system partners, tagging each with an open license, providing our source code for download where appropriate, and using crowdsourcing techniques to openly solicit input from stakeholders and partners in the form of challenges to be solved. CDI is about socializing responses to innovation challenges."
The wealth of open, shared resources and knowledge are compelling many learners, faculty and institutions. At BCcampus, we want to cast a wider net, so this week you'll hear more about other aspects of the Open Agenda: how the economics of Open might work, about the Creative Commons Canada project, about an Open Textbook pilot we're heading up, and about the next round of the Online Program Development Fund.
During this year's Open Education Week, we hope to demonstrate how Open makes sense.