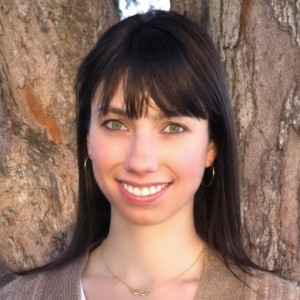 As a student at Vancouver Island University, Katelyn McDougall knows about the stress of rising textbook costs. As a newly appointed member of the BCcampus open textbook subcommittee, she's doing something about it.
The recent sociology and geography graduate is bringing a student perspective to open textbook implementation processes, and says she feels honoured to be fighting for "better, more accessible post-secondary education." McDougall is also working to create a better understanding of open textbooks and promote students as a motivating force for their adoption.
It's a strategy that makes sense from a consumer perspective, notes Nicole Allen, a leading expert on open textbooks in the United States. For the past five years, Allen has been directing the national Make Textbooks Affordable campaign and observing the textbook problem on both sides of the border. She says: "Students get the issue. Any student who's been to the bookstore and had to pay more than $100 for a text knows there's a serious problem." The challenge? To galvanize students to think beyond the next semester to a more permanent solution.
Recognize why open textbooks make sense
Students who can't afford to buy a required text often use an out-of-date one or turn to a quick-fix solution like renting or sharing. Open textbooks are a better long-term solution that allows them to explore the full range of print and online options cheaply. Allen asserts: "Students grow up with print, but are immersed in the digital world. Most of them would like to be able to take advantage of both."
For faculty, open textbooks offer a flexible approach to controlling course content. Instructors can modify as much or as little as needed to fit a course design and put better learning material in the hands of students. But they need to be aware of and motivated to use them. Allen suggests a few key ways students can help.
Motivate faculty and administrators
Talk to your instructors about the cost of textbooks and how it's affecting you. Explain how they can get more information about open alternatives, and let them know you respect their decision to select a particular book.
Recruit faculty and administrators for seminars and conferences. Distribute conference dates and information about the benefits of adoption.
Recruit other students to help spread the word, particularly those in first and second year who are hardest hit by costs.
Create a student marketing force to promote open textbooks directly to faculty.
Build public and political awareness
Organize students to write or e-mail the minister in charge of post-secondary education.
Hold campus events such as open book fairs, panel discussions, and student rallies.
Spread the word through student governments, student unions, and social media.
Stay informed
Check out the BCcampus Open Textbook project, educational institutions, and publisher websites, newsmagazines, and social media sites such as Facebook and Twitter.
Use Google and other search engines.