Summer provides us all with an opportunity to slow down and catch up with our reading.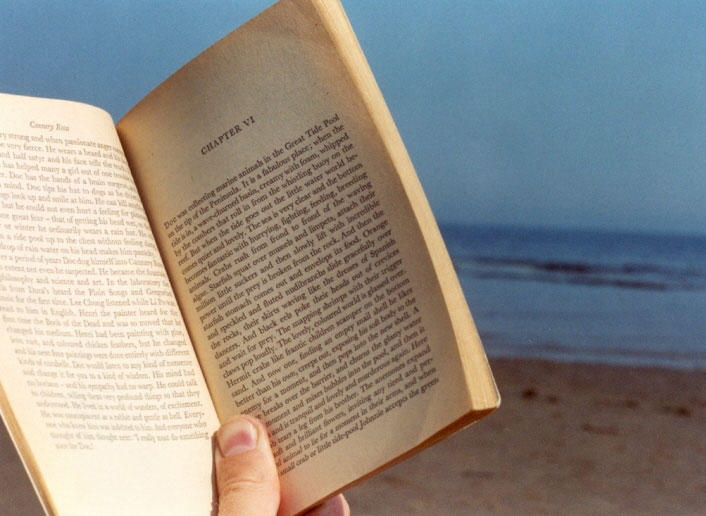 Our BCcampus editorial team works hard all year to research and publish informative content about the intersection of technology and the post-secondary sector.
Over July and August, we'll be highlighting a series of our best and most interesting posts we've published this past academic year. We had fun writing them, so we hope you enjoy reading them.
Meet Dr. Kevin Layton-Brown, Adrienne Watt and Theresa Southam
Among our two highest read blog posts in February were MOOCs and UBC: Top 12 things you need to know now and How Faculty Can Advocate for Open Textbooks. Both Kevin and Adrienne take instructional design very seriously. Both advocate for open resources. And, both understand that customization and personalization of course material is what's needed in today's digital environment. Kevin is breaking new ground with his Game Theory course. While Adrienne, encouraged by BCcampus, created her own open sourced textbook on database design.
In March, we interviewed Theresa Southam on Open Selkirk and the Future of Post-Secondary Education in B.C. who had recently coordinated TEDxSelkirkEd in Nelson. Theresa is the driving force for OPEN SELKIRK. Theresa and the college hope to attract 'learners that want to learn more about certain topic areas, e.g. they want to be a teacher.' And, she asks us all to 'imagine a world where content organizers like educators are not working in isolation, but in fact are collaborating to provide the best in their field. It's not just the students that benefit from open education.'
Of Online Tutoring and Smart Apps
Also in March, our profile of WriteAway piqued readers' imagination. This service allows B.C. students to get online feedback on their draft writing assignments from qualified tutors within 24 to 48 hours. WriteAway is being piloted at the College of the Rockies, Camosun College, Douglas College, Kwantlen Polytechnic University, Simon Fraser University and University of British Columbia. If you'd like to register, WriteAway is open until August 9 for the summer term.
Did you know there are mobile apps for Justice Institute of British Columbia's students? Last year, the JIBC developed its very first (free) app for smart phones and tablets: Incident Command System/Incident Management System (ICS/IMS). The iPhone app provides a glossary of over 125 terms commonly used in emergency management, complementing popular ICS training provided by the JIBC through its Emergency Management Division.  Since then, the JIBC has been working to further expand mobile learning with two more apps and an e-book.
Mark your calendar for our next Best-Of BCcampus post: July 31. Let us know which ones resonated with you in the comment section.
photo credit: Albert Freeman via photopin cc