You've noticed our site looks quite different today, but the cosmetic changes are only part of the story.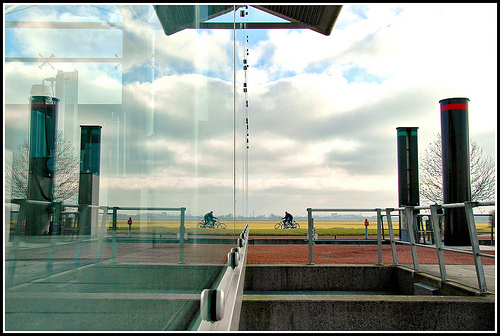 Behind the curtains, we've switched all our content from the Silverstripe content management system to WordPress. This decision made a great deal of sense, given Vancouver (where our head office is located) is also the hometown of WordPress. That means there are scores of developers right here in British Columbia that could lend their expertise if needed, whereas Silverstripe technical expertise was relatively scarce. Happily, we also have in-house expertise in WordPress to make sure everything runs smoothly.
First some housekeeping: if you are subscribed to our updates via RSS feed you might want to re-subscribe to make sure you keep getting the latest (it's in the footer).
You will notice the look is clean and the typography is easier to read, but if you're viewing on a mobile device or tablet, the experience is much better than it was previously (if you regularly check us out on your iPad you'll know what we're talking about). That's because our site is now responsively-designed to work with any screen size.
Our calendar function is also better: giving a search function, and the ability to delineate our events, workshops and conferences from our partners'. We're quite pleased with it and encourage you to send us your event information to publicize here.
Using WordPress and having the in-house expertise to keep it current also means more stability. We've been vulnerable to robot attacks over the past several months that have blocked or slowed the site considerably. This new site, with regular maintenance on the back-end, should alleviate many of those problems.
We hope you enjoy our new site. If you have any feedback for us, please let us know in the comments or by emailing communications@bccampus.ca
Acknowledgements:
Our infrastructure guy George Meyer has been valiantly holding forth with the coding equivalent of duct tape and binder twine to keep the site and the server it resides on up and running. He's heaving a big sigh of relief right now that this project is done, and we owe him a big thank you.
Not only that, we have the added bonus of an in-house expert Brad Payne, who has waved his magic developer wand to make happen what you see here (I think his magic wand looks a lot like a screwdriver that opens up and glows blue, and it also opens doors … but he's loathe to show it to me…and he often takes a weird-looking phone booth home after work. Hmm…).
Making the site look fabulous with its new colours and styling, and bringing a measure of organization to a sometimes chaotic project, was web designer Barb Murphy. She makes things look pretty and then she makes them happen with a work ethic to put Calvin himself to shame.
Kevin Choy and Hilda Anggraeni put in a lot of the tedious work of making sure all the content was in the right place and tagged/categorized/formatted properly. Thanks so much you two!
---
By Tori Klassen, BCcampus Communications Director