Electronic transcript exchange between British Columbia and Ontario is about to get faster, more efficient and more secure because of an innovative pilot project between the two provinces called BC2ON.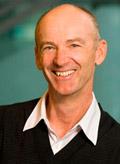 During the early 1990's, several B.C. post secondary institutions broke away from the typical paper-based method of providing transcripts to other B.C. and Ontario universities by sending the documents electronically. While a more modern approach, it also required the use of a large, electronic routing "hub" system based at the University of Texas.
Now, BCcampus, in co-operation with the Ontario Universities Application Centre (OUAC), is going against the grain by spearheading an innovative pilot project – also known as BC2ON – that removes the University of Texas from the equation, resulting in a made-in-Canada transcript exchange.
Before BC2ON, if the University of the Fraser Valley intended to send a transcript to Kwantlen Polytechnic University, or if Douglas College was providing a transcript to the University of Toronto, those documents would first be sent to Texas for retrieval.
"Sending transcripts to the United States conflicts with B.C.'s strict privacy laws which forbid the storage of personal data in computers located outside of Canada," said Randy Bruce, BCcampus director, student and data exchange services/chief information officer. "Further, the Texas system is based on technology developed in the 1960's by General Motors to track auto parts – it's an outdated and inefficient process."
The BCcampus and OUAC pilot project contributes to a new North American standard for transcript exchange with the creation of state-of-the-art technology that's more secure and user friendly. Even more exciting is the formation of a first-of-its-kind Canadian user group made up of Canadian post-secondary institutions and organizations – including BCcampus and OUAC – which are interested in automating transcript exchange.
"Once the pilot is launched, transcripts will be moved between B.C. and Ontario, not B.C., then Texas, then Ontario," said Bruce. "Our ultimate goal is for the University of Texas process to be phased out entirely, resulting in a more efficient and effective transcript exchange that keeps Canadian information in Canada."
The project includes Douglas College, a member of the BCcampus transcript exchange hub. Once the pilot concludes, there will be opportunities for other British Columbia institutions to exchange transcripts with Ontario universities through OUAC. Transcripts between Douglas College and Ontario universities will start being exchanged in January as per the initial phase of the pilot.
Notable quotes:
"Our process is much faster – institutions can make offers of admission in a more timely manner. It also reduces the amount of paper and processing required to provide transcripts between institutions. Automation will eliminate the need for printing and mailing." – Randy Bruce
"Our ultimate goal is for the University of Texas process to be phased out entirely, resulting in a more efficient and effective transcript exchange that keeps Canadian information in Canada." – Randy Bruce
Learn more