We recently interviewed Danielle Paradis, a graduate student of Arts in Learning and Technology at Royal Roads University, who is studying educators' and librarians' experiences in implementing open textbooks.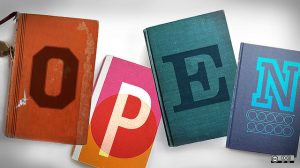 We asked her five questions about her research and why it's important to the future of post-secondary education.
1.     Why did you choose to focus on open educational resources?
Open textbooks are only a small part of open educational resources (OER). I discovered a research gap between open textbooks and the people who decide to implement these resources. By looking at the lived experience of these people, we can come to understand what makes open textbooks appealing. That may help instructors, librarians or organizations working with open textbooks.
There isn't much research that has focused on educators and instructors. Lots of work has been done with developing and implementing open textbooks, and lots of research into the costs and quality of OER and open textbooks­­—I want to hear about the praxis.
2.     What generated your interest? Who or what has influenced your thinking?
I became interested in open education when BCcampus Executive Director David Porter, now my thesis supervisor, came to speak to my cohort at Royal Roads. He delivered an impassioned presentation around open education and open educational resources beginning with the Universal Declaration of Human Rights, article 26: Everyone has the right to education. Education shall be free…elementary education shall be compulsory. This declaration stuck with me. I am a strong believer that education can improve lives.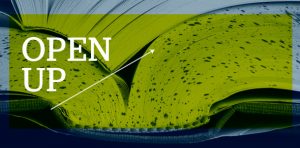 3.     Tell us a bit more about your research.
My research proposal and subsequent literature review tells me there is a lot of contextual information around open education, OER, and open textbooks. There is also a lot of debate around what "open" means does not mean. I've found there are a few organizations that appropriate the language of open education without following the principles.
I'm fascinated by Google trends and what people are looking or searching for online. People are aware of both "online textbooks" and "free textbooks" but "open textbooks" are a small blip outside of open education circles.
4.     What's next?
My next stage is interviewing. That's why I reached out to BCcampus. I am actively looking for more participants.
5.     How can people reach you to find out more?
I am currently recruiting for at least 10 participants. Interviews will take about an hour each. And, I'd like to talk with people over the next few months.
The best way to learn more (or get involved) is to contact me at Danielle.Paradis@RoyalRoads.ca
Notable quotes:
[OER] is not a commonly understood concept in the real world of academic teaching. We have to find better ways to engage faculty and instructors to help them understand the concept. – David Porter, executive director, BCcampus
Openness in education is here to stay. We're all using open resources and it's important to understand the impact, and how it affects the ways we interact with each other moving forward. – Kathleen Matheos, associate dean of Extended Education, University of Manitoba
Learn more:
"Brigham Young University faculty survey seeks to advance open education through academic libraries" © 2011 by opensource.com, made available under a Creative Commons Attribution-ShareAlike license.
"OpenCourseWare All Grown Up: Hal Abelson at the RIT GCCIS Dean's Lecture Series" © by opensource.com, made available under a Creative Commons Attribution-ShareAlike license.