The numbers are in and BCcampus couldn't be happier. According to a news release published today by the Ministry of Advanced Education, close to 300 students are saving money on textbooks required for their post-secondary classes.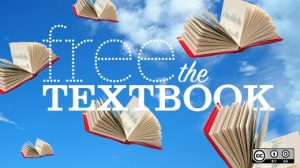 By the numbers:
60 students taking introductory physics at Kwantlen Polytechnic University were assigned an open textbook that replaced a traditional textbook costing $187, for a collective saving of $11,220.
40 students using an open textbook for their statistics course at the Justice Institute of B.C. saved $100 each.
35 students at Douglas College saved a total of $5,600 using an open textbook for their database management class.
20 management students using an open textbook at Northwest Community College saved $103 each for a class saving of $2,060.
2014 is going to be a very busy year for open textbooks. We have some goals this year to finish off the original top 40-subject area collection. We'll be adding more textbooks in the coming weeks, and have begun four adaptation projects where faculty is adapting open textbooks to make them more usable in a B.C, context. Some of the textbooks are quite U.S.-centric, so there is faculty working to make those more Canadian.
Notable quotes:
After reviewing an open textbook and being impressed with the quality of its content, I updated it and revised it for a Canadian audience. This Fall I assigned the textbook to my class of 40 students at Capilano University. Instead of forcing my students to purchase the leading softcover textbook for $120 I posted my revised textbook for free on the course website, collectively saving my students $5200 this semester. Thanks to BC Campus I have now been able to make the revised textbook available for free to anyone who wishes to use or adapt it. – Rajiv Jhangiani, Psychology Instructor at Capilano University
Being a mature student on a tight budget, not having to pay $120 for a textbook is a big deal. That's one of the many reasons I really enjoyed the free textbook for Research Methods. Having many years of school left it would be nice that more teachers and schools could use these kinds of books to help take off some of the financial strain that students like me face. Now when you're on a student budget that's huge! Now if we could only get all my classes to do that I wouldn't have to spend so much money on just text books! – Cameron Foss, Psychology Student at Capilano University
September's results were very encouraging considering we only had about a dozen textbooks available and those were not reviewed until late summer 2013, well after the time when most faculty had already chosen their textbooks for the term. – Clint Lalonde, Client Services, Manager, Curriculum Services and Applied Research, BCcampus
One of my primary goals is to work on a plan for sustainability of these resources. Once we create open textbooks, we don't want to just let them sit and get out of date. Just like a publisher, we want to ensure these texts maintain relevancy and quality so adoption and thus the return-on-investment continue after we've finished the initial pass of production. – Mary Burgess, Director, Curriculum Services and Applied Research, BCcampus
Learn More:
Image credit: opensourceway via photopin, available through a Creative Commons license.