UNBC is launching a pilot leadership project this fall, focusing on "making extraordinary things happen" through practical leadership skills and developing students' ability to motivate, inspire, influence, and lead.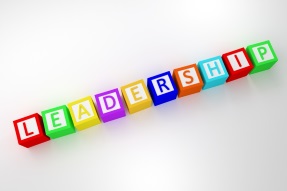 The University of Northern British Columbia Columbia's Student Life Office is gearing up for a leadership project this fall, designed to empower students and facilitate positive change within the institution through active leadership. The non-credit program is extracurricular and scheduled to run from October to May. The goal is to enable participants to build their leadership skills as well as their ability to motivate, inspire, influence others and work for the betterment of the campus and university community.
The program, led by Lisa Scheck and a chorus of on and off campus advisors, begins with a one-day kick-off retreat where students will interact with each other and lay the foundations of leadership. The remainder of the program will take place over two semesters and requires a commitment of three hours per week. Learners will complete a series of workshops, discussion groups, and a capstone project with an opportunity for a public presentation to present to UNBC dignitaries and community members. At the end of the program, students will participate in a reflection session to discuss learnings and accomplishments.
The scheduled workshops will focus on:
Visions and Values – Exploring inner motivations and how to accomplish goals
Event Planning – Plan and execute impactful professional functions
Communication and Presentation – Effective articulation of ideas and strategies
Collaboration and Conflict Resolution – Constructively work through issues and challenges
Diversity – Understanding and appreciating the perspective of others
Care: For Self and Others – Ensuring wellbeing for yourself and your team
The program is based on material researched and developed by James Kouzes and Barry Posner for The Leadership Challenge, published in 1987. Kouzes and Posner used case studies to observe effective leadership strategies and s created the Five Practices of Exemplary Leadership®:
Model the Way – Leading by example to enable leaders to demonstrate their beliefs and guiding principals
Inspire a Shared Vision – Through authenticity, leaders can create a connection with their team and develop a unity of purpose
Challenge the Process – Going beyond the status quo enables leaders to push the boundaries to inspire, innovate, and enhance
Enable Others to Act – Creating trust, empowering your team, and fostering mutual respect are essential to enabling others to act on their own initiative
Encourage the Heart – Celebrating the victories and actively appreciating the efforts and results of your team
Upon conclusion of the program, the students will receive a formal Certificate of Completion from UNBC, a letter of reference for future employment or professional development opportunities and access to a professional network to turn to for the rest of their career.
Notable Quotes
Leadership is not the private reserve of a few charismatic men and women. It is a process ordinary people use when they are bringing forth the best from themselves and others. When the leader in everyone is liberated extraordinary things happen. – James Kouzes and Barry Posner, The Leadership Challenge
Our goal with the capstone project is to create a practical component so our students can gain hands-on experience with leadership instead of merely attending workshops where the learning tends to end when the session is over. – Lisa Scheck, UNBC Student Life Coordinator
Learn More