In 2013, 15% of British Columbia's population was over 65. The number of adults over 65 is projected to more than double over the next 25 years. These numbers impact all of us, and it is our responsibility to look after, and protect the elders in our communities.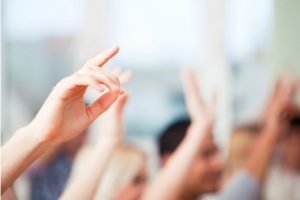 Working together to make a change
BCcampus has recently completed the collaborative development of curricular resources that help raise awareness about elder abuse and how to prevent, detect and respond to it.
In an effort to foster a cultural and attitudinal shift that will support efforts to reduce elder abuse in our communities, the Together to Reduce Elder Abuse  ̶ B.C.'s Strategy (TREA Strategy) identifies the need to strengthen elder abuse prevention, detection and response. Through an increase and enhancement of education and training across sectors, the goal is to improve the ability to recognize abuse and take appropriate action.
"Preparing for an aging population is a shared responsibility involving many stakeholders (e.g., all levels of government, private and no-profit sectors, as well as individuals, families and caregivers). Confronting elder abuse is a critical part of building an age-friendly British Columbia.
It is estimated that between four and 10 percent of seniors will experience some form of physical, emotional, financial or sexual abuse, and/or experience neglect; however, it is believed that for many reasons, abuse is significantly under-reported. Both the abusers and the victims may not recognize the actions as abusive." – Together to Reduce Elder Abuse – B.C.'s Strategy – March 2013
Elder Abuse Reduction Resources
The Elder Abuse Reduction Resources consist of an instructor's guide and a presentation for teaching core competencies in elder abuse prevention, detection and response in British Columbia. Within the guide, instructors will find activities, assignments, online video links, readings and evaluation questions, as well as references to additional resources for some topic areas. These resources were developed to be used by instructors across all sectors.
These materials were collaboratively developed with numerous dedicated experts and leaders in the field and assembled in 2014 by BCcampus as part of the Elder Abuse Reduction Education Project. This project was sponsored by the Ministry of Advanced Education in response to Together to Reduce Elder Abuse  ̶  B.C.'s Strategy: Promoting Well-Being and Security for Older British Columbians.
"The adoption of Creative Commons licensing by a number of organizations meant we could build on existing work in this field and create an open repository of videos for instructors to go along with the guide and presentation." – Michelle Glubke, Manager, Collaborative Services
What's next for the Elder Abuse Reduction Resources?
Over the next year, we will be reviewing the guide and presentation, with the goal to update many of them. We have opened up the review section in SOL*R for these resources and welcome input from users.
For more information:
---
Join us at an upcoming event:
---
---