Inspired by the growing open education movement in British Columbia, the BCOER Librarians are a grassroots group of academic librarians in B.C, who came together as a community of practice to increase their knowledge, interest, and expertise in open educational resources (OER) and to share their ideas, tools, and strategies for promoting and supporting them. These librarians focus on the education and professional development of librarians to help facilitate the use and development of OERs and to create authoritative and sustainable resources to support librarians in OER-related interactions with faculty.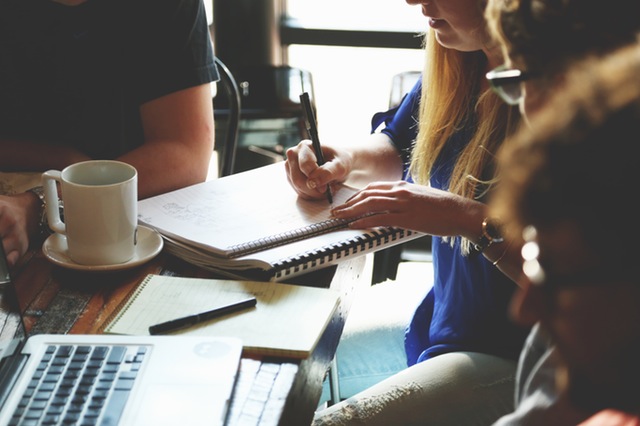 BCcampus supports the BCOER Librarian community by providing a virtual meeting room which helps connect members who are located throughout the province; by hosting the group's collaborative working space (a Mediawiki site) where content is co-created and shared; and through the participation and facilitation of Leva Lee, Manager, Open Educational Resources and Professional Learning.
The BCOER librarians have been very active in the past two years. To date, they have organized three hackfests, created multiple OER tools, held an OER Awareness event for librarians, and participated in numerous outreach activities such as webinar and  conference presentations, sprints, and workshops. They have also been instrumental in starting many open education working groups on various campuses across B.C.
As the costs of scholarly and educational publications skyrocket, OERs are becoming an important way to provide content and enhance the teaching and learning experience. Librarians have a key role to play in developing, advocating, and managing OER. For many librarians, however, championing OERs means adding responsibility to their already heavy workloads, which may be overwhelming.
Librarians may play many roles in the OER movement, including but not limited to:
Using outreach skills to advocate and promote OER
Providing strategies to find and evaluate current, relevant, and high-quality OER
Maintaining subject-based guides to find resources
Providing long-term stable access to OER via institutional repositories
Leveraging metadata, indexing, and classification skills to enhance access
Adapting copyright expertise to help manage intellectual property rights and promote open licensing
In exploring the research literature on communities of practice and libraries, there are many wonderful takeaways. Three key learnings on communities of practice which were affirmed by the experience of the BCOER Librarians are:
Communities of practice are emergent and purpose-driven. The purpose-sharing expertise and learning together- bonds or binds the group.

Communities of practice are open and organic – changing and adapting to fit the needs of the individuals involved. This allows the ability to create new opportunities for participation, learning, and growth.

Communities of practice thrive on the contributions of individuals whose participation enhances and sustains the group's capacity to learn as a whole.
The Distance Library Services Conference
This conference brings together librarians, administrators, and educators to discuss, demonstrate, and champion the techniques, trends, and theories of providing library services to students and faculty at a distance and in the online environment.
On April 20-22, 2016, Brenda Smith, a librarian from Thompson Rivers University will be presenting a paper, co-authored with Leva Lee, at the Distance Library Services Conference in Pittsburgh, PA on the work of the BCOER Librarians and their success as a community of practice.
Conference paper: Librarians and OER: Cultivating a Community of Practice to be more Effective Advocates (PDF)
Awards and recognitions
BCOER Librarians were nominated in 2015 for the BCLA Academic Librarians Section (ALS) Outstanding Contribution Award, which goes to an academic librarian, or team of same, whose outstanding contribution has made a real difference to students, faculty, or colleagues in British Columbia.
The work of the BCOER Librarians were also mentioned in New Media Consortium's 2015 Horizons Report – Library Edition
Learn more:
---
Join us at an upcoming event:
---
Stay informed with BCcampus by signing up for our newsletter, visiting our calendar and following @BCcampus on Twitter.
---