Starting this spring, BCcampus on behalf of the Ministry of Advanced Education will begin the facilitation of the system-wide Indigenization of Curriculum and Cultural Awareness training project (ICCAT) for post-secondary institutions across British Columbia.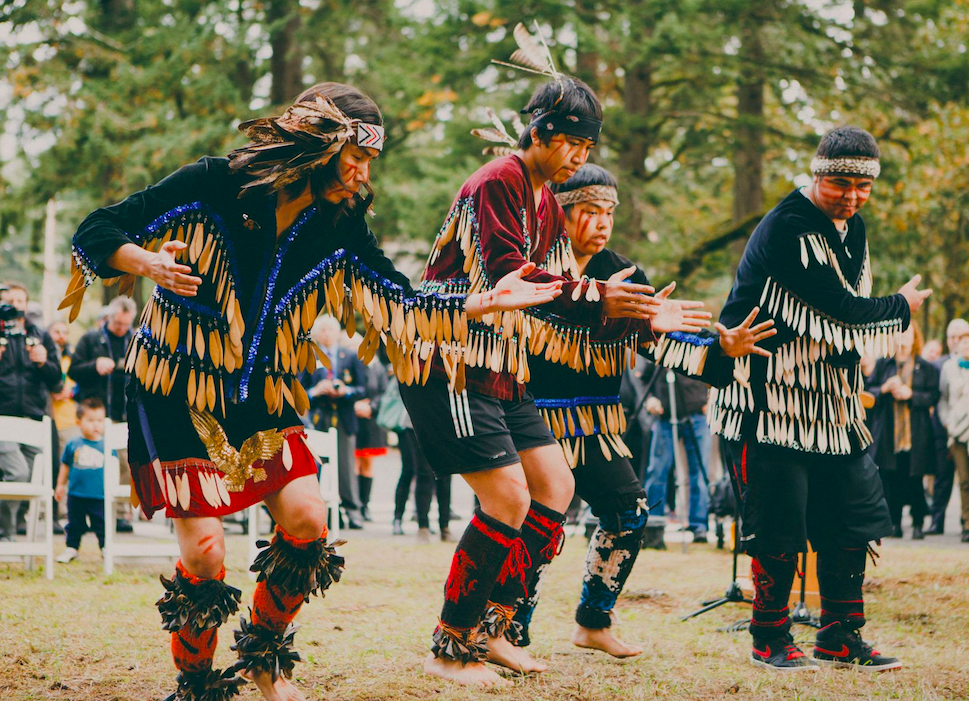 The project will support the development of open educational resources that will be accessible to faculty and staff at all post-secondary institutions so that they can be better prepared to meet the needs of Aboriginal students and communities, and to incorporate Aboriginal content, teaching methods, and other approaches of Indigenization into their educational practices.
The resources will include the following elements:
Traditional territories, including how to acknowledge traditional territories publicly and the territory holders' traditional relationship with the land, and how to customize the information for the traditional territories upon which each post-secondary institution is located.
The history of the relationship between Indigenous peoples in B.C. and the settlers and the provincial and federal governments in British Columbia, including the history and impacts of residential schools.
The impacts of colonization on both Indigenous and non-Indigenous people, particularly as related to education.
Knowledge and practice related to intercultural interaction and relationship building and collaboration with Aboriginal people in the development and delivery of post-secondary education.
The resources will also include information specifically designed for faculty, curriculum designers and developers, researchers, student service providers, and administrators and leaders.
The purpose of the project is to enable institutions to:
Develop the structures and processes by which Indigenous students experience their post-secondary education in resonance with their own lives, worldviews, and ambitions.
Help meet the goal, inherent in the Truth and Reconciliation Calls to Action, that non-Indigenous people be prepared to live well and work well alongside Indigenous people, particularly those affected personally or inter-generationally by the Residential School experience.
Appropriately respond to social and economic development education and training needs of First Nations and Indigenous organizations.
Stay tuned for more on this project including information about the formation of a steering committee, reference groups and processes through which we'll engage communities in this vital work.
Notable quote
"Supporting change is at the core of all of our collaborative projects at BCcampus and one of the best vehicles for doing this is using open educational resources. It is through this project and all our projects that we are able to learn, connect and grow as we engage with our stakeholders and build stronger relationships with our community." – Michelle Glubke, Manager, Collaborative Services, BCcampus
What does this mean for educators in practice, and what are some of the critical considerations around these issues?
The upcoming Festival of Learning on June 6-9, will be offering an Indigenizing Curriculum: Exploring Factors in Course Design workshop, on Monday, June 6 to explore these questions. In this session, we will initiate a discussion, and share questions, experiences, ideas, and resources to enhance course design (and hence the student experience) with Aboriginal perspectives and content in mind. This is a collaborative session where facilitators will share resources, and participants will be invited to envision what course design might look like when we meaningfully integrate Indigenous content. The workshop has limited capacity, sign up soon
To sign up for the workshop register here at the Festival of Learning website, indicate a 1-day pass for Monday, June 6th and select the Indigenizing Curriculum: Exploring Factors in Course Design workshop under "Specific Sessions & Events" to secure your spot. The 1-day pass allows you to attend all session at the Festival of Learning on that day, click here to view the entire schedule for Monday, June 6th.
---
Join us at an upcoming event:
---
Stay informed with BCcampus by signing up for our newsletter, visiting our calendar and following @BCcampus on Twitter.
---