As the year comes to an end we'd like to take a moment to celebrate all we are grateful for, and our relationship with you, our collaborators, is one thing we treasure. Thank you for the wonderful opportunities to create inclusive projects, share thoughts and ideas, experiment with new and exciting educational technologies, and grow together towards our ultimate goal of improving student learning. Our world is much brighter because of amazing people like you.
Post by BCcampus' editorial team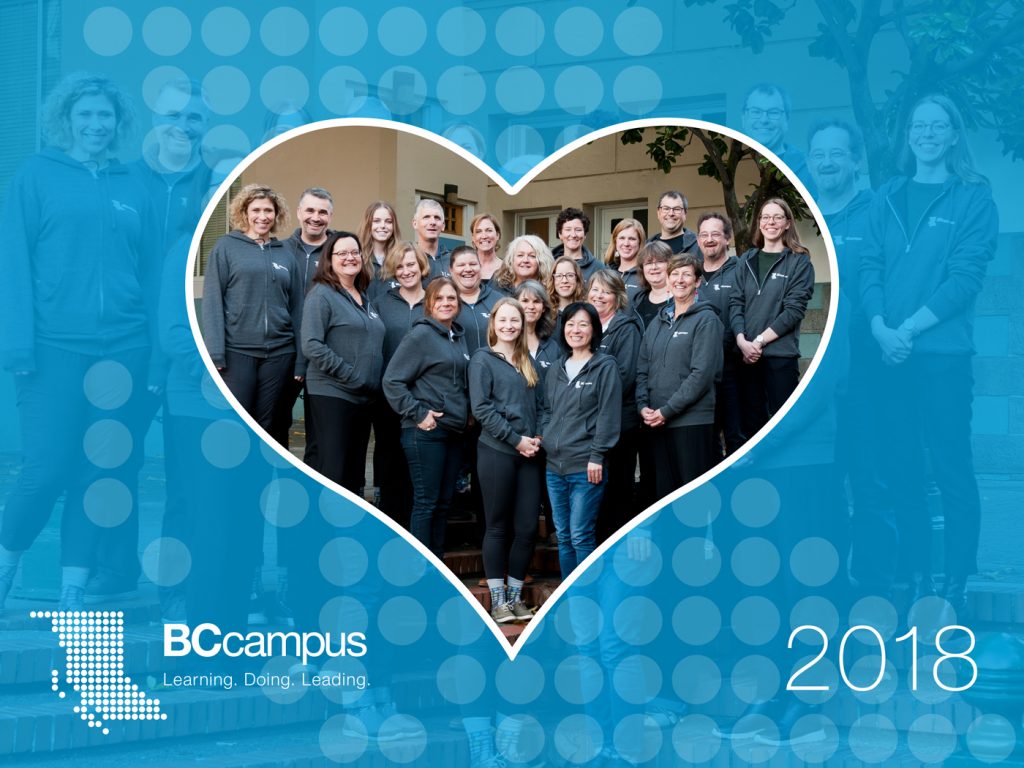 Like many of our partners in the B.C. post-secondary sector, our offices will be closed and services reduced from December 24 to January 1. We'll be back on January 2, 2019.
Throughout the holidays and beyond, we hope you will remain connected with us through our newsletter, Facebook, Twitter, Instagram, and LinkedIn – as well as in person, we always love hearing from you!
May your holidays be filled with moments of love, laughter, and goodwill. See you in 2019!