Last month, BCcampus ran a five-week Open Education Challenge Series, which was created for B.C. post-secondary faculty and staff to generate awareness about open education and provide opportunities to apply some of the concepts. Each week, the Challenge Series hosts — Leva Lee and Tannis Morgan — released two challenges, or mini activities, that were designed to be completed in 10 minutes or less and, as such, were OER "nibbles." This was a chance for us to experiment with a microlearning format for professional development using an email list. We had 128 registrants from 18 B.C. institutions and 33 organizations and institutions from outside of B.C. Over the course of five weeks, the OE Challenge Series gained over 3000 views and 331 responses.
Blog post by Tannis Morgan, researcher, Open Education, at BCcampus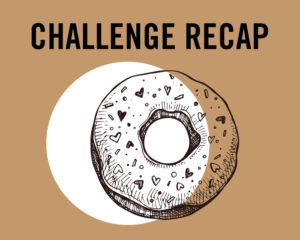 In order to provide a bit of excitement and motivation during a difficult year, prizes were awarded for all participants who completed at least one challenge over the five weeks. There were also weekly draws for challenge completers.
How did we design the OE Challenge Series?
The Open Education Challenge Series builds on other ventures into microlearning, such as the UdG Agora and the DS106 assignment bank.
By recognizing that the average North American employee has 24 minutes or less for professional development per week and that post-secondary faculty in the midst of COVID pivots likely have much less, we aimed to generate awareness and some application of concepts of open education in 20 minutes or less per week.
The series was designed to be email-based professional development, inspired by the popularity of mailing list–based training programs outside of post-secondary education. We recognized that we needed a friction-free way of getting the challenges and communication to a busy audience and believed that email was a well-understood way of doing this.
The survey forms were created using Gravity Forms within WordPress.
BCcampus established the look and feel for both the website and the email templates.
BCcampus generously sponsored prizes and used local suppliers Massy Books and Promosapien.
The Open Education Challenge Series is licensed for adaptation and reuse with a CC BY licence.
If you found it helpful and want to adapt it, here's our recipe:
We used Mailchimp as our primary delivery platform for this series, but all of the challenges and recaps that were communicated via Mailchimp are on the Open Education Challenge Series website and can be cut and pasted into a new format or mode of delivery. You can sort them using the Challenge and Challenge Recap categories.
Alternatively, if you are a member of a B.C. post-secondary institution, you can set up a WordPress space on OpenETC, and with one click, you can clone the OE Challenge website. Once you've cloned it, you can make changes and edits as you like.
The video walkthroughs on how to do the challenges are hosted on the BCcampus Kaltura site and can be linked to or downloaded from there. However, the best way to find the videos is via the dedicated challenge itself.
Notable Quotes
"I really like the structure of this program. Ten minutes twice a week is brilliant. The activities are purposeful and engaging, even simple activities. Very well designed!"

—Stephen Doubt, TRU
"Thanks for this fantastic course. I learned a lot, and the format kept it from being overwhelming (a bonus these days)."

—Nadja Matheson, Capilano University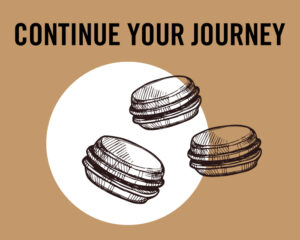 The Open Education Challenge Series website shows all of the challenges and weekly recaps, and you can also view participant responses there.
If you adapt this series in your workplace, we'd love to hear how it goes!