This is an account of our team's experience working and learning with the Decolonize First workbook.
Post by Rebecca Shortt and Tracy Roberts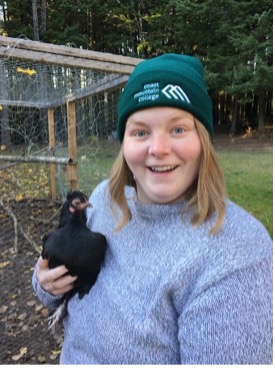 Who Are We?
Becca: I am a settler living on the unceded territories of the lək̓ʷəŋən families and ancestors, the Songhees and Esquimalt Nations, and the W̱SÁNEĆ peoples, including the Tsartlip, Tseycum, and Tsawout Nations. I was born and raised on Treaty 6 territory, lands of Métis, Cree, Nakota Sioux, Saulteaux, Dene, and Siksikaitsitapi. I have a background in Indigenous/non-Indigenous relationship building and community engagement. I was formerly the coordinator of the BCcampus Learning + Teaching team.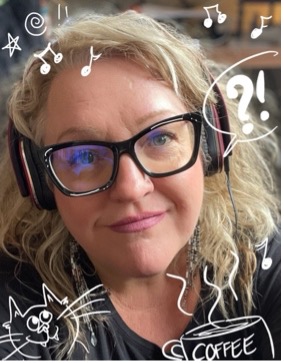 Tracy: I live as a settler on the territory of the Songhees and Esquimalt Nations of the lək̓ʷəŋən ancestors and families. I was born on the territories of the Musqueum, Tsleil-Watuth, and Squamish Nations and have also lived on lands belonging to the WSANEC, T'Sou-ke, Sto:lo, Kwantlen, Okanagan, and Semiahmoo Nations. My family immigrated to Canada between 1869 and 1907 from the United Kingdom. My father's family were Cornish, Scottish and Irish and immigrated to Canada in 1869. My mother's parents were farmers from England who immigrated to Canada in 1907. I'm the director of Learning + Teaching at BCcampus.
We were both part of the Learning + Teaching team at BCcampus, which at the time of writing was comprised of these six fabulous people: Leva Lee, Helena Prins, Christy Foote, Olaolu Adeleye, Becca Shortt, and Tracy Roberts. Our team exists to support teaching, learning, educational technology, and research practices in the B.C. post-secondary sector, and we develop and deliver a variety of learning experiences, open resources, programs, projects, and supports for professional development, communities of practice, and research.
Why We Did It and Why We're Writing About It
In 2019 we formalized Indigenous Engagement into our yearly work planning and goal setting. The first and biggest part of that was setting our own learning goals, because we knew we couldn't ask others to think about decolonizing if we hadn't even explored what that meant. In September 2021, as a team of six, we started to work through the Decolonize First workbook created by Ta7talíya Michelle Nahanee.
We want to share our experience as a group of non-Indigenous people who have been asked to – and personally want to – decolonize our work. In the spirit of full transparency, Ta7talíya Michelle Nahanee offers a course to work through this workbook; we did not take that course. Here, we offer an account of what we did and why, and we share some tips based on our experience.
Through completing this workbook, we explored definitions and dimensions of decolonization and started decolonizing our own thinking and work habits. In sharing our process and experience, we hope to encourage you to consider this wonderful resource to support reflection, conversation, and learning about decolonization to shape your actions.
What We Did
Our initial plan was to divide the workbook into five sections and explore the questions and information over five weekly sessions of 60 to 90 minutes each. The reality was quite different; in the end we met eight times over a period of six months.
Two key things contributed to our timeline. First, we were committed to having every team member at every session. This was important to create an inclusive, shared space where we stuck together in this extended personal conversation about decolonization. Second, in some sessions we expected to work through multiple pages but ended up talking very deeply about only one or two. Instead of rushing through or skipping parts to stay on schedule, our next session would just continue where we left off. This allowed us to dig into the topics we needed to and ask questions or discuss our own understandings of things. It is unusual to have a "leisurely pace" in professional development, and for some of us, I think it made this work together feel different and special. Our hope was to create a space where we felt okay to ask uncomfortable questions, share our opinions and hear different ones, and tell personal stories, concerns, and confessions without fear of running out of time.
Going into the sessions, our facilitation plan was loose: we had identified one person to lead and a sense of what pages we wanted to explore, and we mostly just hoped discussion would happen. This led to some people talking more than others. To bring a bit more structure and equitable time and space for each person, we tried an online sharing circle. This didn't feel right for our group, so we tried different facilitation formats. For example, for the "Grieving Your Complicity in Settler-Colonialism" section (p. 9), we used a spiral journal approach to structure our thinking before discussion. However you choose to approach the facilitation of this workbook, know that for us, the priority was to support slowness and depth of conversation.
This is what our process looked like:
We emailed ahead of time with the pages we planned to focus on, giving people time to review the pages before we met. We were mindful of explaining what to expect in each session.
We rescheduled when not everyone was available for that day.
We gave 5 to 10 minutes of quiet time at the beginning for people to settle and review the pages and questions before we started.
A facilitator guided the group through the questions presented in the workbook.
We allowed as much time as needed for discussion, even if that meant not getting through everything.
We discussed what we would cover in our next session.
Team Feedback
Once we had worked our way through the book, we asked team members to share their thoughts, experiences, and learnings. Team members were given the option of providing feedback anonymously. Although this was specific to our team and how we came together in the sessions, we thought it would be helpful as you think about how you want to bring your team together to learn about decolonization.
What worked or didn't work for you about this process and these sessions?
"What worked for me was the pacing of the work we did (not rushed), and the workbook itself had good prompts. Although not a lot to read, it was a lot to process mentally and emotionally. What was also good was the ability to share if you wanted or to pass if you did not want to share. Seeing as this content can be deeply personal, it is good and fair to be allowed the option." — Anonymous
"We employed a number of approaches I found to be helpful; there was a good balance of quiet/reflective times and opportunities for a free flow." — Anonymous
"Providing some context to the sessions ahead of time worked for me." — Christy
"I was so grateful there were people in our group with a variety of experiences and previous learnings about Indigenous Peoples in Canada, the history, current affairs, systemic racism, white supremacy, etc. If everyone was very early in their individual learning journey, it would not have been as rich." — Tracy
"Something that really worked for me was the size of our group and how well we already knew each other. It helped me feel comfortable sharing stories and thoughts and I think overall allowed us to have much deeper conversations. And even though we extended the time line, I would've liked more sessions." — Becca
Looking back, is there anything you would change, either about the way it was done or what you did or didn't do during the sessions?
"I think the time set aside during the session itself when we met to read and reflect was really helpful. I think groups do this without sharing as well … Maybe sharing at every step of the way. Maybe just one exercise in later meetings or only one time as a final exercise per meeting. A bit of scaffolding on the how we share part of the meeting/activity to allow folks to get accustomed to doing so over the course of the complete reading of the workbook and/or course of the meeting itself." — Anonymous
"I loved our intentionality of having all of our group members present; however, I would have liked for our conversations to occur over a shorter window of time (weeks), when ideas, concepts, and reflections were fresh." — Anonymous
"I think discussing the questions as a group ahead of time and then going away to work on the answers — reconvening to discuss the answers would be helpful. There was a lot of room for interpretation on the questions, and I was often completely off track with what the question was actually meaning. But that could just be me, most likely." — Christy
"In an ideal world, I would have liked more sessions closer together so we could have more seamlessly continued our conversations from the last session. I don't find a lot of opportunities outside these sessions to have really meaningful conversations like these. I also think I would have liked to set a better intention right from the beginning. We really did just jump into the learning, and there was different comfort levels around that." — Becca
How has going through Decolonize First impacted you/your work moving forward?
"It has made me look at the world with a wider lens/perspective and also to question things much more rather than take the mainstream narrative as the key one. It has opened my eyes to be more mindful of multiple perspectives and also see how white-centred and colonial our world is or specifically British Columbia. Not that I was totally oblivious. It has surfaced an awareness that was previous unacknowledged. I'm thankful we did have safe space in which to discuss and reflect on these ideas and share if we wanted to our thoughts and feelings." —Anonymous
"The workbook was a perfect balance of information, exercises, and space for introspection. Additionally, it made me consider the different intersectional experiences and how this can impact how information is understood or received. Going forward I will continue to question how to continually amplify Indigenous perspectives and lived experiences in a way that is authentic and not token. This includes challenging time-sensitive limitations and constructs that silence the fullness of expression from Indigenous communities, questioning the use of decolonization and Indigenization as buzzwords and synonyms, increasing my own contact and community bases to engage in open dialogue about all aspects of Indigenous experiences." —Anonymous
"It is always helpful to spend time reflecting and identifying how we are shaped by colonial narratives and privilege (and capitalism) and how these things appear in my thoughts and actions, how colonization is very much in our present day. I feel ever more comfortable discussing, and I feel committed to keeping learning groups like this small (e.g., six-ish people tops) going forward. I also plan to take a bunch of Ta7talíya Michelle Nahanee's on-demand courses and invite our team to do the next workbook." — Tracy
"I feel more aware/informed, overall! I gained a lot of insight, and I am more aware of intention and impact and feel empowered and more confident to take action." — Christy
"One of the biggest takeaways from going through this was building a collective understanding around what decolonization means and how it impacts everyone on the team. I now feel like I have a supportive group of people who I can discuss decolonization with, and together we can start decolonizing our work." — Becca
Tips
DO NOT rush through the workbook. We started September 14, 2021, and finished February 24, 2022, with a total of eight sessions between 60 and 90 minutes each over five months.
Keep the group small and include everyone every time. Reschedule rather than leave someone out.
Take notes of where you left off! Assume you won't follow the plan you lay out — and don't force the plan.
Share stories! Our small, close team allowed us to share personal (often humbling) stories.
Find a facilitation style that best fits your group.
Ask people to look at the pages ahead of time, but also give 5 to 10 minutes for everyone to review before you start each session.
Reflect honestly on the experience and knowledge of your group before you begin. We benefitted greatly from having more than one person with years' experience working in Indigenous engagement, equity, diversity, inclusion, and anti-racism. If this is not the case for you, we recommend seeking (and compensating) someone with that knowledge to help guide your group.
The workbook is deceptively simple and brief-looking, but you can (and should!) go deep into every little part of it.
Gratitude
We are extremely grateful to Ta7talíya Michelle Nahanee for creating the Decolonize First workbook and sharing her knowledge with the world. You can find on-demand mini courses and the Decolonize First workbook on her website.
And to our whole team: you're amazing. As our team changes, people move into new jobs and new positions, and new people join us, we are eternally grateful we had this learning experience together. We are excited to see how you all bring this knowledge into new spaces and relationships.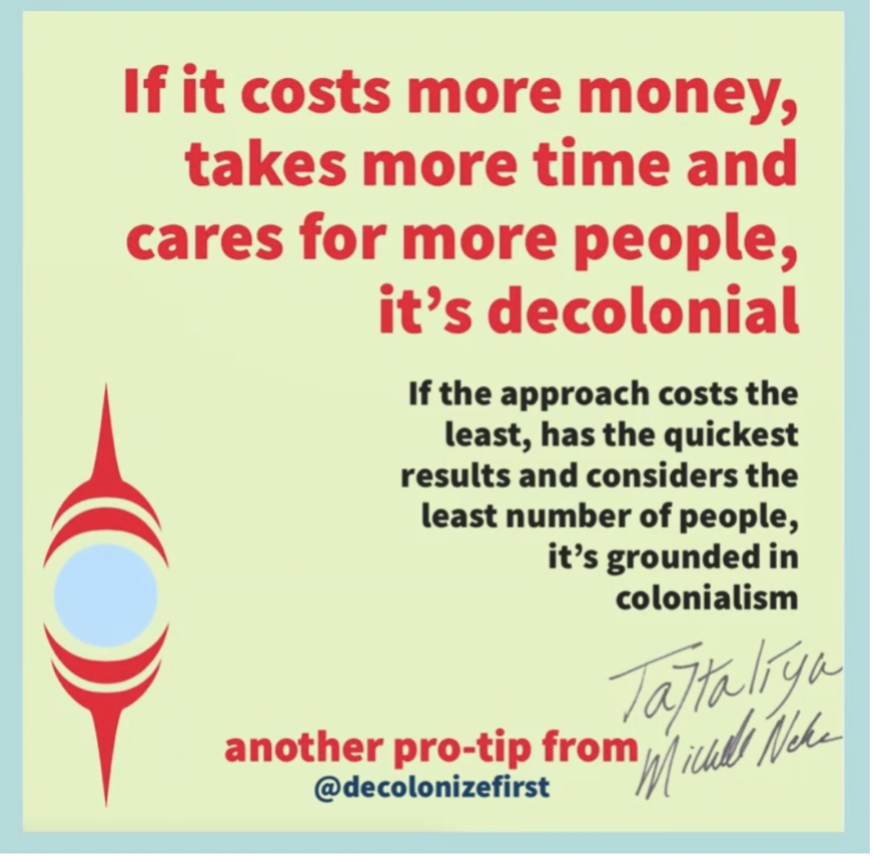 ---
The featured image for this post (viewable in the BCcampus News section at the bottom of our homepage) is by mali maeder