BCcampus hosted our first face-to-face event in nearly three years on June 16 at the Vancouver Maritime Museum.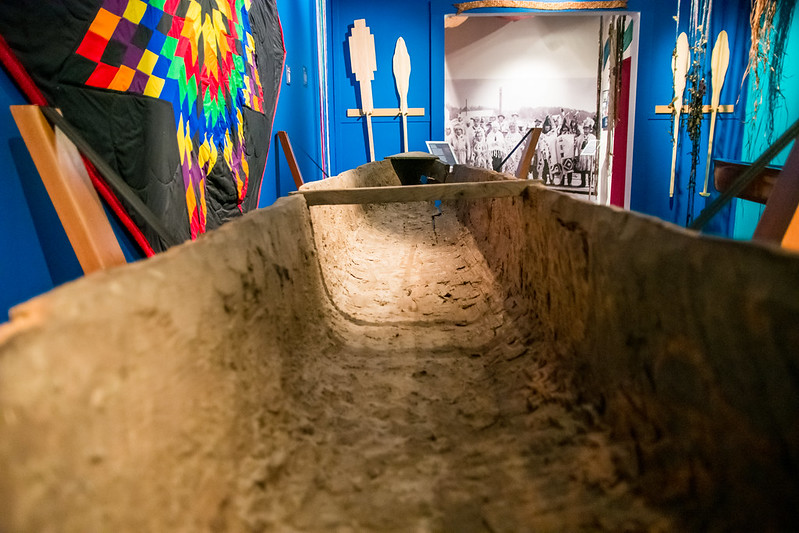 Surrounded by the beautiful canoes of the Coast Salish peoples as part of the current exhibition, Canoe Cultures: Ho'-ku-melh, 50 attendees from numerous B.C. post-secondary institutions involved with the B.C. Open Textbook project gathered to celebrate its tenth anniversary.
In his opening remarks, BCcampus Open Education project manager Clint Lalonde noted,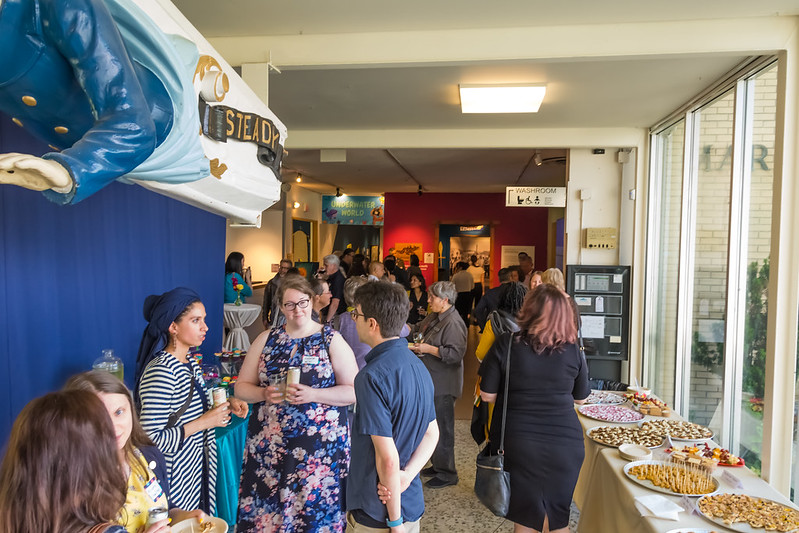 "We are gathered here tonight in a fitting venue — the Maritime Museum. I say fitting because mariners have traditionally been portrayed as explorers, people willing to travel to unknown destinations and face challenging environments, not unlike how we sometimes felt 10 years ago when launching the open textbook project, like intrepid mariners armed only with the five Rs and a Creative Commons attribution license to guide us. It is also fitting that we are surrounded by this beautiful exhibition, Canoe Cultures: Ho'-ku-melh. Hokumel is a Chinook jargon word that means "to gather," which we are all doing here tonight to celebrate."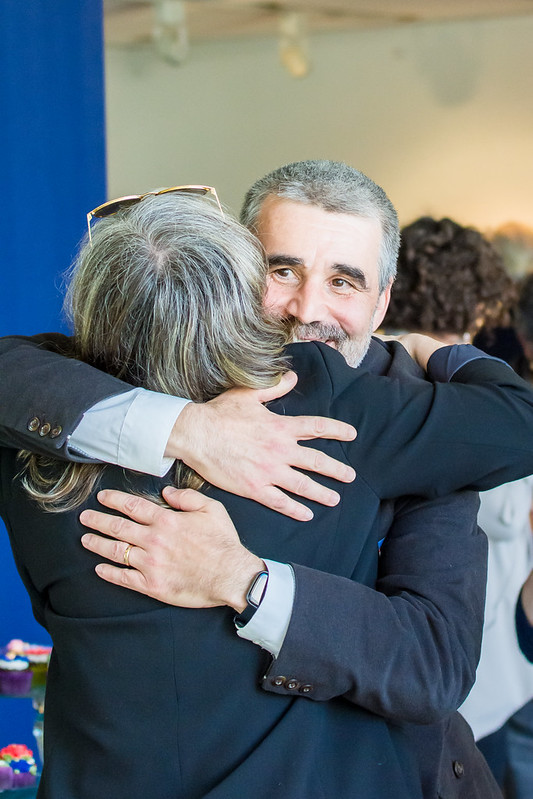 Clint's introduction was followed by short speeches from BCcampus executive director Mary Burgess and Open Education director Amanda Coolidge, who both talked about the history of the project and thanked the many folks who have contributed to its success since its launch in 2012, from early luminaries and collaborators Kim Thanos and David Wiley, Dave Ernst and Sarah Cohen from the Open Textbook Network, Cable Green (Creative Commons), Nicole Allen (SPARC), Daniel Williamson (OpenStax), Una Daly (Community College Consortium for OER), and Connie Broughton (Washington State Board for Community and Technical Colleges) to the project's primary funders, the Ministry of Advanced Education and Skills Training and the William and Flora Hewlett Foundation. In addition, Amanda Coolidge commented,
"The success of open education in B.C. is attributed to the dedication of educators, librarians, administrators, instructional designers, educational technologists, and student advocates. I thank each of them for their contributions to making education in B.C. more accessible and affordable to all."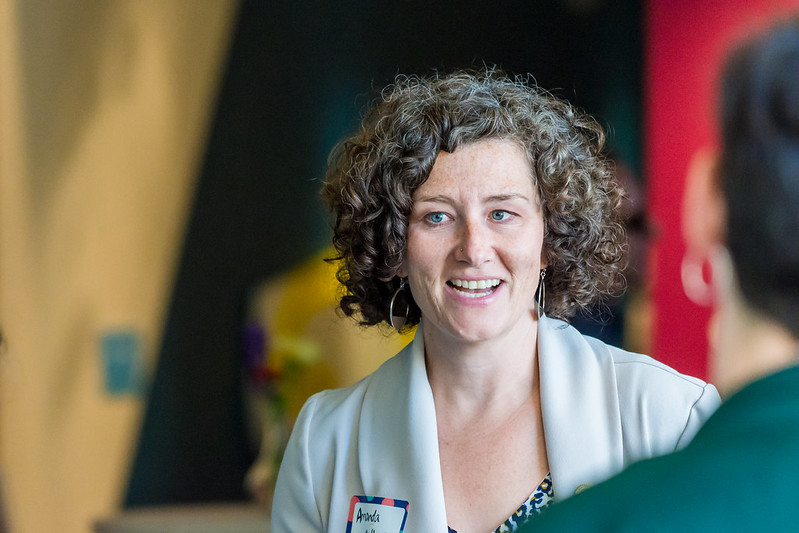 The event also marked the official launch of the new B.C. Open Textbook Collection site. The new site contains the entire B.C. Open Textbook Collection as well as numerous open courses developed by B.C. post-secondary educators.
View more photos of the event on flickr
Learn more: