Mar
3
Tue
Open Education: Transforming Practice through Innovative Classroom Projects

@ CapU Lonsdale, North Vancouver - Room 222 (A/B)
Mar 3 @ 9:00 am – 12:00 pm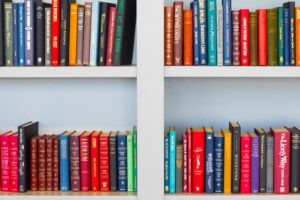 Organized by the BC Open Education Librarians (BCOEL) group with sponsorship from BCcampus, British Columbia Institute of Technology, Capilano University, Langara College, Simon Fraser University, and the University of British Columbia.
Save the date! On March 3rd, please join us for this Open Education Week event showcasing the impact of open educational resources, tools and practices on teaching and learning in some of BC's post-secondary institutions. This event will feature a series of brief talks by practitioners about innovative and open projects underway at a range of local institutions. Attendees can also choose to sign up to briefly speak about an open education project or initiative from their own practice. We will be streaming the event online at this link.
Featured speakers include: Tim Carson (BCcampus), Agnes d'Entremont (UBC), Chad Flinn (BCIT), Laurie Prange-Martin (Capilano), Julian Prior (Langara), Arleigh Reichl (Kwantlen) and Kate Shuttleworth (SFU).
Open Education Week (March 2-6, 2020) is an annual, global event that aims to "raise awareness and showcase the impact of open education on teaching and learning worldwide."
Social Justice Zine Faire

@ UBC Library - Irving K Barber Learning Centre. Level 2, Stikine Room (Room 260)
Mar 3 @ 11:00 am – 12:30 pm
On March 3, 2020, join us for a Social Justice Zine Fair at UBC Library! Students will host tables to showcase and exchange the zines they have produced in Dr. Jessi Taylor's course GRSJ 102: Global Issues in Social Justice. Drop by and learn more about zines, discuss the experience of students creating social justice focused zines, and bring your own to exchange!
Local organizations, including Out on the Shelves and the ZineCoop, will also be hosting tables with materials from their Zine collections to explore.
Mar
5
Thu
How to Create Inclusive and Accessible Open Educational Resources

@ UBC - Room 548 and 552, Koerner Library
Mar 5 @ 10:00 am – 11:00 am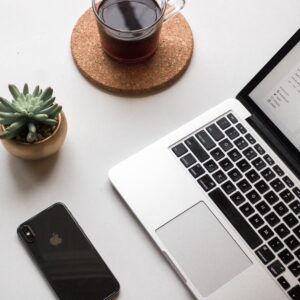 In this workshop, we will talk about how to design OER so they are more inclusive and accessible for all students. This will include an overview of the technical considerations of digital accessibility. For example, what are the minimum technical requirements that ensure students with print disabilities can access and navigate through the resource? We will also look at how inclusive design practices can help us create educational materials that are more versatile and useful for students. For example, what does an accessible resource look like for a student with no personal computer? Or a student with a learning disability that makes reading difficult? Ultimately, students can be very different from each other, and what may work for one student may not work for another. But by designing for those differences, we can create educational materials that are more useful, powerful, and accessible to all.
Presenter
Josie Gray is the Coordinator of Collection Quality on the Open Education team at BCcampus. She manages the B.C. Open Textbook Collection and provides training and support for B.C. faculty publishing open textbooks in Pressbooks. Josie has been learning about and teaching accessibility best practices in OER for three years and has recently started her MDes in Inclusive Design at OCAD University.
Related LibGuide: Open Education by Amanda Grey
More Than Free: How Open Education Supports Learning

@ TRUSU Lecture Hall Thompson Rivers University Students' Union, 1055 University Drive, Kamloops, BC V2C 0C8
Mar 5 @ 1:00 pm – 2:45 pm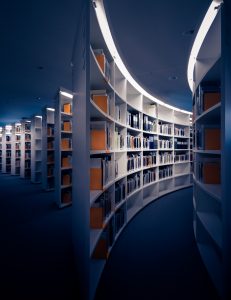 Most students are now well aware of the benefits of Open Education Resources in cutting the costs of textbooks, but the Open Education revolution is about more than just books. This presentation with hands-on components shows students and interested faculty about Open Ed tools that can improve their learning experiences – and their course outcomes, too! We'll learn about open-source tools for citation management, how to find non-paywalled versions of research articles, explore open repositories, and look at the opportunities offered by Wikimedia. By the end of this session, participants will have a broader understanding of the value of open in their educations (and some great tricks for acing that next research paper, too).
Online Learning and Our Personal Information. Are We the Product?

@ TRUSU Lecture Hall Thompson Rivers University Students' Union, 1055 University Drive, Kamloops, BC V2C 0C8
Mar 5 @ 3:00 pm – 4:45 pm

We are increasingly aware of how the "surveillance economy" shapes our online lives. But what about the online tools, services, and products that are used by students and instructors? How is our teaching and learning data – and by extension our personal data – being collected and used? This session will explore the present state of digital learning and discuss ways to better understand and respond to these practices. We'll also provide resources and strategies for keeping ourselves informed and in control as we move through our educational and professional lives.