Nov
16
Mon
OE Global 2020: Connecting the global open education community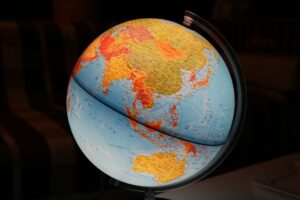 The Open Education Global Conference is where the world meets to discuss how opening education helps us achieve universal access, equity, innovation and opportunity in education. The OE Global conference is the most internationally diverse conference devoted exclusively to open education, attracting researchers, practitioners, policy makers, educators and students from more than 35 countries to discuss and explore how Open Education advances educational practices around the world.
Learn more about OE Global 2020
Nov
17
Tue
Studio20: Engaging Learners Online

Join BCcampus this fall for a new and unique online learning experience – Studio 20: Engaging Learners Online.
A studio is "a workplace for the teaching or practice of an art". Studio20 will explore the art of engaging learners online and will feature keynotes and facilitators focussing on the themes of vision, voice, and active learning.
3 half-days informed by studio learning approaches offered in a mix of modes:
Live online sessions and interactive spaces
Learning activities and application of knowledge
Places for collaboration and co-creation
You will be provided with opportunities to:
Play with teaching strategies and approaches
Connect with fellow educators to share experiences and expertise
Participate in fun activities for social connection and community
Learn more at Studio20.