Dec
1
Tue
ACE-WIL Townhall: B.C. WIL COVID-19 Survey Results
Dec 1 @ 12:00 pm – 1:00 pm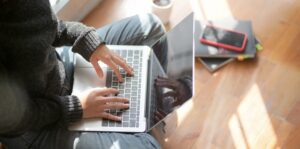 Audience: ACE-WIL members and staff at Career Centres or Faculty who engages in WIL
Session Description:
Join us on December 1, when Julie Walchli and Camilo Peña from the UBC Planning and Institutional Research Office will share early results of the B.C. WIL Council Employer/Community Partner Survey that was distributed in September. With over 1,500 responses, this survey will shed light on COVID-19 impacts.
This event is free. To ensure we have an inclusive and welcoming environment for all, we've added registration to our online office sessions.
This notice is to inform you that this session will be recorded, archived, and made available publicly on BCcampus.ca. By participating in this session, you acknowledge that your participation in this session will be recorded and the recording will be made available openly.