Mental health and self-care are essential to teaching and learning, and we all have a role to play in supporting our own and each other's mental health. To ensure student mental health and wellness are supported in the learning environment, we have developed accessible resources to help build foundational knowledge, start conversations, find necessary support, and promote mental health literacy.
Funded by the B.C. Ministry of Advanced Education and Skills Training, and collaboratively developed by B.C. post-secondary faculty, staff, and students, the open educational resources (OER) we offer adhere to accessible, adaptable, culturally located, evidence-informed, inclusive, and trauma-informed principles.  
Warning: This section may contain language, images, or content you may find disturbing; the subject matter is highly sensitive and can be triggering to those who have experienced trauma.
---
Synchronous Training Resources for Post-Secondary Students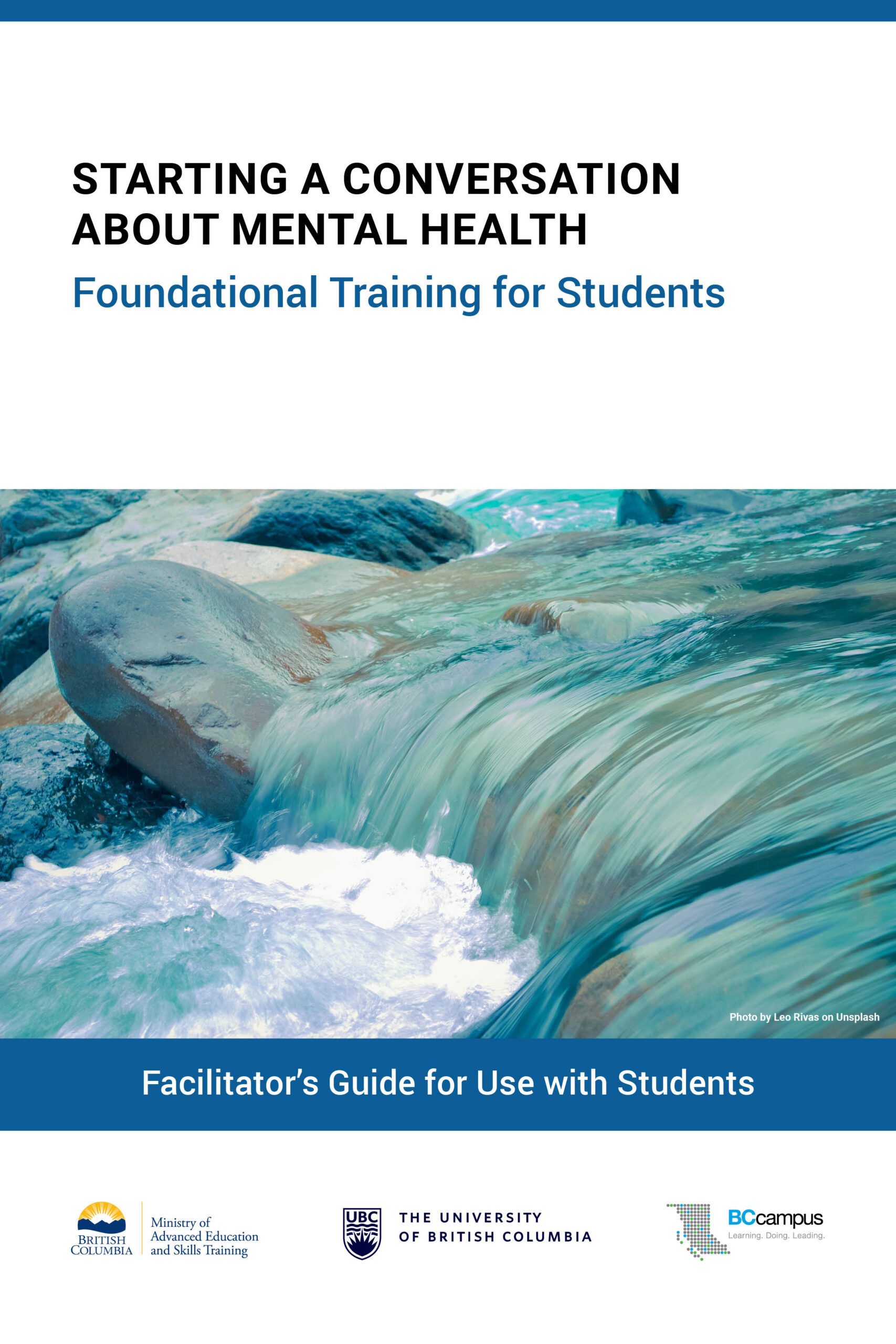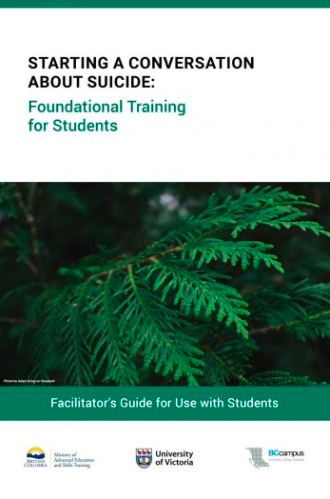 ---
Synchronous Training Resources for Post-Secondary Faculty and Staff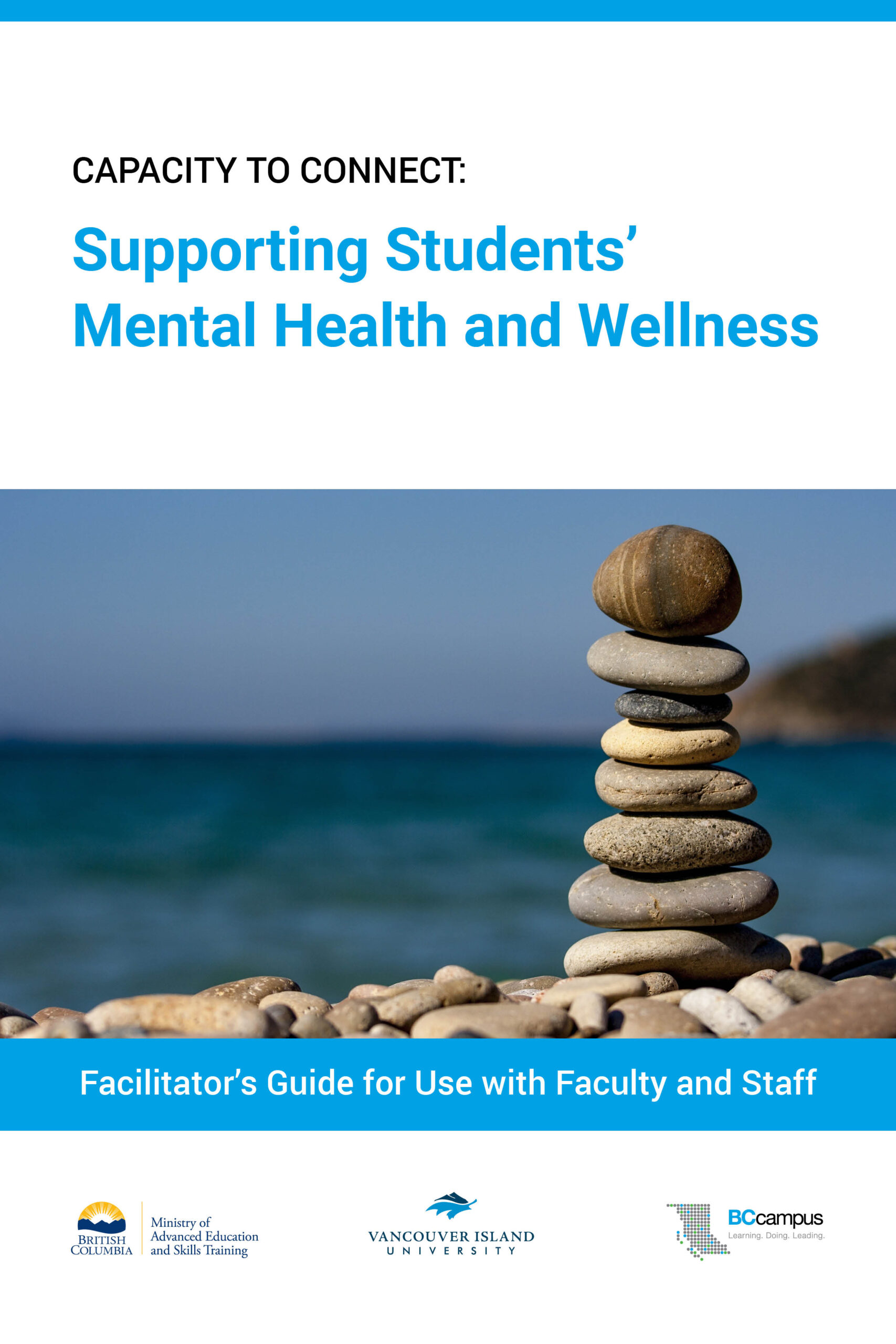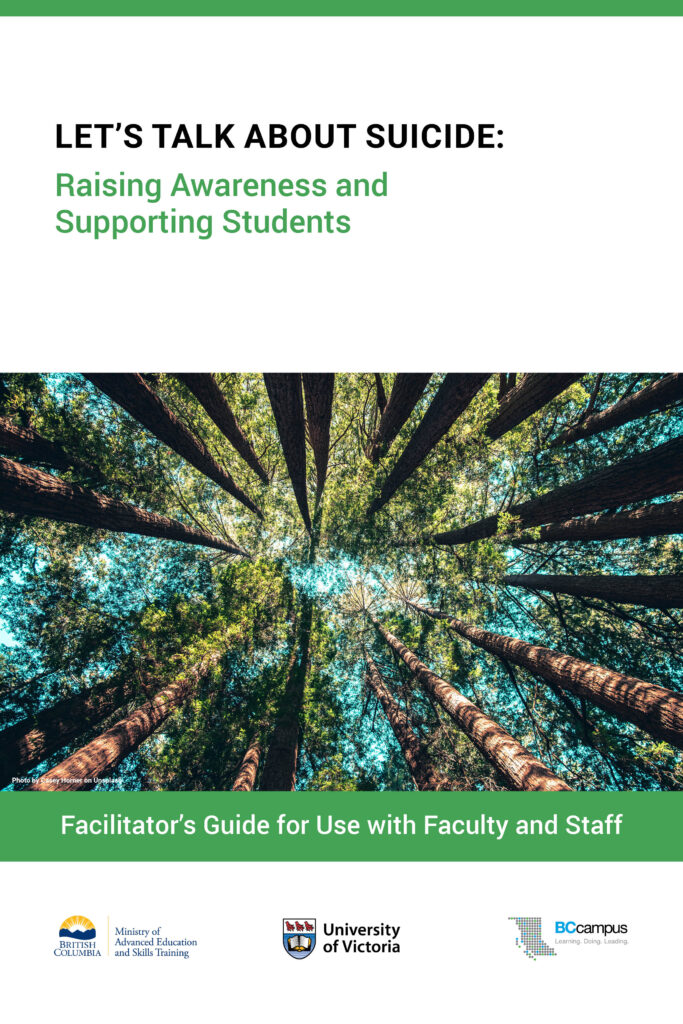 ---
Asynchronous Training Resource for Post-Secondary Students (Coming January 2023)
---
Asynchronous Training Resource for Post-Secondary Faculty and Staff (Coming January 2023)
---
Supplementary Training Videos (Coming January 2023)
---
Webinars
---
Project Documents