Mongolia is a place that conjures images of vast steppes, widely separated population centres, nomadic herders and climatic extremes. All real, but with a rapid development agenda ahead.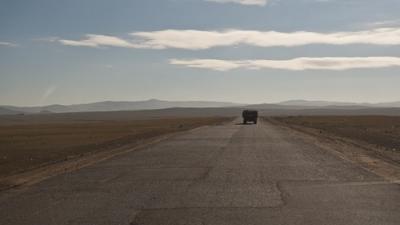 I traveled to Mongolia in September 2010 as part of an external resource team and as a guest of the DREAM IT research project. DREAM IT is the local coordinating project for IDRC-funded research in Mongolia. The International Development Research Centre (IDRC) is a Canadian government (crown) corporation with a focus on ICTs as a key means to foster development.
Mongolia is developing quickly with almost half its population located in its capital, Ulaanbaatar. One of the first signs I saw in Mongolia was a coming soon billboard for IKEA Ulaanbaatar. Along the roadway from the airport to my city hotel were dealerships for Mercedes and Jeep, as well as breweries that produce the many popular beers you can enjoy in Mongolia. This country is in rapid growth mode.
The city centre had many hotels, restaurants and new shops that demonstrated that Mongolia is quickly becoming a major tourist destination as well as a centre for business and commerce. Sukhbaatar Square at the centre of Ulaanbataar (UB) is an impressively large public square flanked by government buildings and imposing statues.
Traffic in UB is mega, with buses, trucks, SUVs and cars everywhere competing for driving lanes, giving the city a gridlock feel throughout the work day. Getting anywhere, even short distances within the city took a longish time. Contrast this with travel outside the city – in the wide open spaces, where few cars were seen on a 80 kilometre journey to a rural school in Erdene Soum.
The "model" school we visited in Erdene was both well-equipped and well run, judging from what I saw there and from the teachers, students and administrators I met. There were three computer labs we visited. One that was used for teaching high school students and the others that were part of a teacher-training centre within the school.
The administrators were totally up front about what worked and didn't. Network bandwidth was not always good and the school team has resorted to keeping a set of caching servers available for bandwidth-intensive applications such as video programs. Any thoughts of a networked-enabled distance learning initiative would clearly be a challenge. However, anything that relied on distribution systems based on discs and servers would be well supported.
I found references in school texts to a localized version of Joomla in use in Mongolian schools as part of the ICT course for high school students. We also learned that Moodle had been localized for use in Mongolia through a previous DREAM IT research project. Excellent first steps for an ICT education build out.
Mongolia is resource rich. The mining industry is central to country's future. So, a careful approach to leveraging investment from resource extraction is seen as a key to the development agenda, as is investment in the education and training of the country's citizens. It's no coincidence that the DREAM IT project is active in the health, environment, IT and education sectors, sponsoring local research and development and capacity-building initiatives with a view to influencing policy development from the outcomes of successful projects.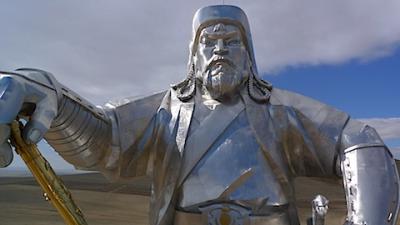 During my ten days in Mongolia, I helped deliver a national seminar on distance education and open educational resources (OER) and demonstrated the potential of these strategies for bringing wider access to learning resources for all Mongolians. Educators, administrators, and researchers from the general education and TVET sectors attended the national distance learning and OER seminar and were highly engaged in discussions throughout the day-long event.
Mongolia is actively pursuing an educational reform process that will bring a new shape and structure to its elementary and secondary education systems. At the same time it is embarking on a major initiative to develop an innovative technical and vocational education and training (TVET) initiative supported by the Millennium Challenge Fund.
The primary outcome of the seminar and the many meetings throughout our team's visit to Mongolia will be a research proposal to DREAM IT for the support of two 18-month long OER capacity-building initiatives in the general education and TVET sectors that will begin in 2011.
I know the initiatives will be a success because the spirit of Chinggis will make it so.