Clint Lalonde will be BCcampus' new Client Services Manager with a focus on Curriculum Services and Applied Research.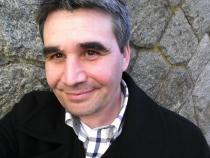 He comes to us from Royal Roads University where he is Manager of Learning Technologies at the Centre for Teaching and Educational Technologies. Clint is familiar with BCcampus, he worked here as a Research Assistant from 2004-2006 and has been an active participant in ETUG and other professional development events sponsored by BCcampus over the years. Clint has also worked at Camosun College as a Distributed Education Web Analyst.
Clint will start with us in mid-February and will be located in our Victoria office.