Distance and online learning has changed, and so has the need to support online learners. For students experiencing time or other constraints, eTutoring offers a way to get much-needed extra help.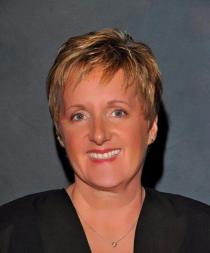 It began in 2001 with a vision of creating a collaborative tutoring program to support online students at seven colleges in Connecticut. Now, over a decade later, the Connecticut Distance Learning Consortium (CTDLC) supports an online tutoring network spanning over 100 colleges and universities, with a dedicated eTutoring platform and collaborative model at its core.
We checked in this week with Carolyn Rogers, Director of Academic Services at the CTDLC, to get a feel for how eTutoring is expanding its reach on both sides of the border.
How it works
eTutoring is a collaborative program where post-secondary institutions share their tutors and expertise across one dynamic platform and students access a range of tutor services across one shared schedule.
Tutors answer questions in real time or review essays students have submitted for feedback. Typical functions include drop-in tutoring sessions and live web conferences.
The CTDLC created the eTutoring software platform, and hosts the platform on its own server for participating institutions. Over the years, it has also developed online tutoring policies and protocol to guide collaboration between institutions.
Ways it can be used
Institutions can participate in the program on an individual basis, join a regional collaboration (consortiums exist in the Northeast, Western, and Ohio regions) or create their own collaboration.
They can use eTutoring both online and on campus, and they can choose which aspects or tools to use.
They can also choose to build their own private tutoring program using just the eTutoring platform. BCcampus is the first to do so. We host and support the platform locally for WriteAway, the province's new online tutoring service for academic writing.
Why it's important
Student surveys point to the convenience of eTutoring. For online students experiencing time or other constraints, it is often the only way they can get the help they need.
eTutoring brings together educators with knowledge of different disciplines and new ideas in a place where they can share ideas.
Institutions can use the eTutoring technology to put their own preferred method of practice in place.
Extent of its reach
There are now 130 participating schools across 15 states, and the technology is available in Canada.
In the past year, tutors worked with over 20,000 students and responded to over 38,000 writing assignments.
The program supports 23 different subject areas. The most widely used tutoring subject is writing, followed by math.
Where it's headed
The CTDLC hopes to see more provinces and states take advantage of its technology.
A major area of focus will be to create a mobile application for all of the tools.
Other planned enhancements include creating easier access through student portals, building in a note-taking tool for tutors, and providing a way for tutors to reach out to students who need extra attention.
Notable quote:
Carolyn Rogers, Academic Director, CTDLC
"The most rewarding aspect of the program is its collaborative nature. As we add more schools, we bring on more people and experts, and we all learn from each other. It's one thing to share great tutors, but we also share great ideas."
Posted by BCcampus Editorial Staff