Setting up a doctor's appointment. Visiting a clinic. Getting a lab test. Each time we use the health care system in British Columbia, our records are updated and services are billed. Most of these tasks are accomplished in a paperless environment, using electronic medical record (EMR) software. This technology has been around since the 1980s, and now forms the backbone of 80% of provincial medical offices.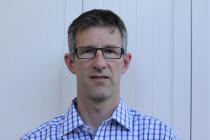 Where does BCcampus fit into this picture? Our new vendor partner, Osler Systems, is a leading supplier of EMR software to specialty and family practices around the province. Osler pioneered electronic billing in the mid-1980s, and has since added record keeping and scheduling to create a full-featured paperless record-keeping system.
The company's EMR software is integrated throughout B.C. college medical administration training programs. However, over the past year, BCcampus has worked closely with Osler on a new shared services model for medical office training in the Applied Business Technology Online Collaborative Program. It's a hosted model in which the software is deployed from one central location over the Internet.
How hosting changed the game
For Osler, the partnership was well-timed. General Manager Mark Sudul says: "We were looking for a better way to deploy our software to colleges rather than having to install it on separate lab computers at each institution, which was quite a bit of work. With a hosted model, it's easier to get a class ready to go. It's also less work for college IT staff – just make sure lab machines can connect to the Internet. And with no backup or maintenance, there's less expense."
The software gives students their own sample patient database to complete billing assignments for various medical procedures or visits. "It's like a sandbox," says Sudul. "Students get to play around as much as they want and learn without having to mess with a live patient database. The big advantage with hosting is now students and instructors can use an Internet connection to log in anywhere. They don't need to be in a college lab to use the EMR system."
Making the most of the shared service
This unique partnership offers significant time and cost savings to participating institutions. BCcampus provides funding, and eliminates duplicated work by coordinating access and course schedules. With an eye on the overall number of users, we're also able to make the system available to institutions for their own in-house or continuing education use.
After a successful pilot run last Fall, the service has been rolled out to the wider post-secondary community. There are now five participating institutions: Douglas College, Camosun College, Vancouver Community College, Capilano University, and the College of New Caledonia.
A win/win partnership
Ultimately, for BCcampus, it's about offering a service that's out there in a collaborative and more cost-effective way for institutions. For students, it's a faster track to a job in medical office administration. And for Osler, it's a wider reach (1,500 students on the system by June this year) and competitive edge. The company now uses the hosting method in doctor's offices as well as colleges. "It's been a great success from our point of view. It's a win/win story," says Sudul.