Imagine being able to gather video assets – lectures, presentations, seminars, and homework assignments – in one location so users can upload, view and share them easily. BCcampus has been working to facilitate a collaboration with interested post secondary institutions for Kaltura, a leading video enterprise platform that does just that and more. After an extensive pilot and evaluation phase, BCcampus expects to offer Kaltura as a shared service as early as 2014.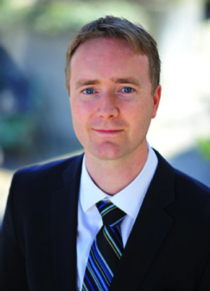 One of Kaltura's key features is its capacity to aggregate video assets in one place, making them more easily accessible and shareable – a significant improvement from having them scattered across YouTube, Vimeo, desktops, and mobile devices. With this platform, students, faculty, researchers, and other users can seamlessly upload content into an existing learning management system providing better and easier access to video learning.
UBC excited about Kaltura's potential
In 2010, the University of British Columbia started a working pilot of Kaltura, and the following year migrated its real content into the platform. "We're excited about the capacity to customize this platform and what we can build on top of it," said Phil Chatterton, Director of Digital Media Technologies at UBC. "It's a complex technology and I'm cautiously optimistic about its potential." UBC, which currently hosts Kaltura, hopes to launch the installation in beta this fall.
Participants share costs, share learning and build community
In 2012, UBC invited BCcampus along with College of the Rockies, Douglas College, Langara College, University of the Fraser Valley and University of Northern B.C to join their licensing agreement. In addition to the cost-sharing benefits among the five, there are opportunities for shared learning among participants and a broader community of practice that includes Vancouver Island University who has been using the platform for more than a year.
While Kaltura works well for marketing, administration, research, and in-house training, BCcampus will focus on the teaching and learning application. Users will appreciate the ability to seamlessly integrate video into Blackboard, Moodle and D2L to view lectures and demonstrations, and upload and share assignments.
In 2011, BCcampus began testing a community-based open source version of Kaltura. Last year, we focused on negotiating the license, developing governance and business models, and confirming the interest of participating institutions. In 2013, BCcampus will pilot and test Kaltura.
Jacqueline Bradshaw, educational technology advisor and instructor in library and information technology at Langara College is looking forward to the self-serve capabilities of Kaltura. "Faculty and students will be able to upload digital media when they want instead of relying on us to be intermediaries," she said. "We can spend more time on training, education and support for how to set up digital media assignments and the potential of using digital media in courses." She says the other significant benefit is Kaltura offers expertise needed to keep up with media standards as they change over time.
Kaltura coming soon
This fall BCcampus will complete a limited pilot, and an expanded pilot by January 2014. And, after an evaluation report, we expect a full installation, configuration and implementation by the fall 2014. After that, other interested institutions in B.C. will have an opportunity to take part in the shared service.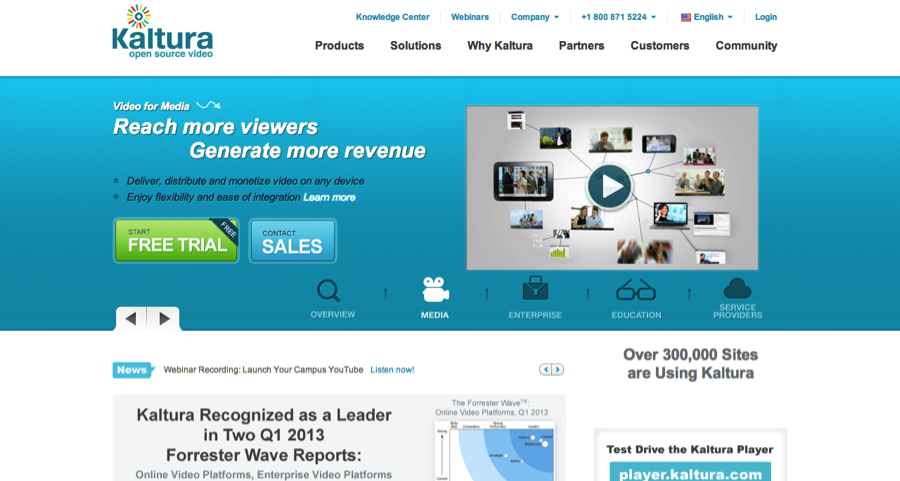 Further information:
Read the Kaltura user tips
http://lts.sauder.ubc.ca/files/2010/02/What-you-can-do-with-Kaltura.pdf
Watch the Video Solutions for Education video on the Kaltura website
http://corp.kaltura.com/Video-Solutions/Education
Kaltura Quick Start Guide
http://www.sauder.ubc.ca/Resources/Learning_Services/~/media/Files/LTS/Knowledge_Base/8%20-%20Kaltura/KMC_Quick_Start_Guide.ashx
Kaltura MediHub for Education via UBC wiki
http://wiki.ubc.ca/images/7/70/Kaltura_MediaHub_for_Education_web.pdf
Notable Quotes
"We're excited about the capacity to customize this platform and what we can build on top of it."
-Phil Chatterton, Director of Digital Media Technologies, UBC
"It's a complex technology and I'm cautiously optimistic about its potential."
-Phil Chatterton, Director of Digital Media Technologies, UBC
"Faculty and students will be able to upload digital media when they want instead of relying on us to be intermediaries." -Jacqueline Bradshaw, educational technology advisor and instructor in library and information technology, Langara College
"We can spend more time on training, education and support for how to set up digital media assignments and the potential of using digital media in courses."Jacqueline Bradshaw, educational technology advisor and instructor in library and information technology, Langara College