Phase one of our Open Textbook Review Project is underway. Reviews are due by September 3 and will be posted on our site with their associated textbooks.
Here are the highlights:
10 new open texts were posted on the BCcampus website.
60 applications were received to review an open textbook.
17 public and three private institutions are represented.
An honorarium of $250 will be provided to individuals who review the texts.
There are 10 review criteria and one open-ended question for each textbook:
Is the text comprehensive?
Is the content accurate?
Does the text have longevity?
Is the text content clear?
Is the text consistent?
Is the text modular – meaning that is can be divided into smaller sections?
Are the topics presented in a logical fashion?
Is the text distortion and distraction free?
Is the text grammatically correct?
Is it culturally relevant, appropriate and inclusive?
Are there any other comments you would like to make about this book, for example, its appropriateness in a Canadian context or specific updates you think need to be made?
WHAT'S NEXT FOR PHASE TWO?
Begins in September 2013 with a Call for Adaptations of existing open materials.
The BC Open Textbook project team is continuing to work on the technology that will be used to support those reviewing, adapting and creating texts. The team remains committed to ensuring adapters and creators have some choice in the tools they use, and that content can be provided in a variety of high quality formats and file types.
WHAT ABOUT PHASE THREE?
Begins in January 2014 with a Call for Proposals for the creation of new open textbooks.
To learn and explore more: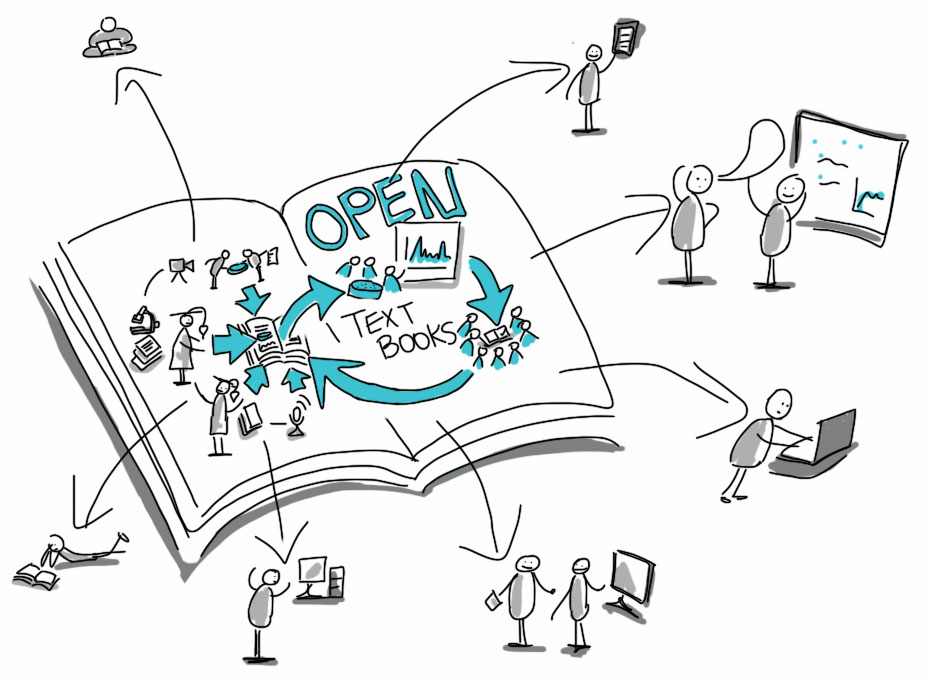 open textbook graphic photo credit: giulia.forsythe; via photopin; cc
Posted by BCcampus Editorial Staff