We recently had the opportunity to chat with Karen McCredie, the registrar at Capilano University, about their decision to become an early adopter of the ApplyBC Modernization project. We wanted to know why they felt this was a good solution for their institution, and how the project would benefit their brand.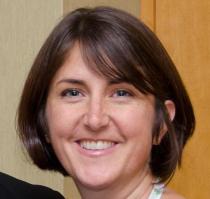 ApplyBC: Why did Capilano University opt to be an earlier adopter of the modernization project?
Karen McCredie: As the registrar at Capilano, it was important to us to make a significant change in the way we do our online application. We weren't an adopter of the ApplyBC full-service model, and over time we've tried to evaluate how we could improve our system. We chose to move forward with the project to provide our students with a positive experience from the beginning of their interaction with Capilano, realizing that the ApplyBC online application is the start of an exciting adventure that is their university career.
We saw this opportunity as a win-win-win for everyone; our university, our students, and the ApplyBC steering committee.
ApplyBC: How will Capilano University be affected by the ApplyBC Modernization project?
Karen McCredie: The modernization project brings us up to speed with the expectations of students and their online experience. Today's students expect a streamlined look-and-feel, with super-efficient technology that allows for immediate satisfaction. They want a high level of confidence in the system, with the ability to know that something has happened right away. Since the online application is often the first interaction most students have with the institution, the modernization of ApplyBC is the modernization of Capilano University.
ApplyBC: Do you foresee any challenges with the integration of your Banner system with the new application form?
Karen McCredie: There are always challenges when you plan to integrate a static system with a dynamic solution. Banner is our static system, and we didn't want to make significant changes to Banner because we've made purposeful decisions about the way Banner works for us. The modernization project gave us the ability to re-evaluate how we can use the new information system, providing a good opportunity to look at our system for beneficial changes. As the first adopter on the Banner system, we want to make decisions that can be easily adopted by other Banner institutions, so we've been examining each choice from a broader level to help everyone, not just Capilano.
We've been working with our consultants and the ApplyBC team, so there may be some work but I don't want to categorize them as challenges. We can deal with whatever process we need to deal with here, and we're happy to do so because we want our students to understand the process they're going through, and not feel that it's a burden.
ApplyBC: Will your institution experience appreciable time savings through the new application form?
Karen McCredie: There are certainly time savings for the students, and that's a huge component for us. The process that happens once the application is submitted on our side won't change, so we don't expect any efficiencies there, but the more modern look and feel, as well as the application process for the students, should increase satisfaction, and we see that as an efficiency win.
We will see a bit of an efficiency gain from an international aspect, as the new form allows us to collect information from international applicants that we couldn't collect electronically before. We hope to have more international students apply online, and we see that as a definite efficiency.
We're grateful for the opportunity to work with the Capilano team, and we're impressed with their commitment to providing an exceptional experience for their prospective students as well as their willingness to look at the big picture and make decisions that help make the modernization project easier for other institutions using Banner. Thank you Karen and the Capilano team for helping us bring a better experience to post-secondary applicants around the province.