ApplyBC's ongoing modernization initiatives and full-service options provide an efficient, time saving and cost-effective system for both applicants and participating post-secondary institutions.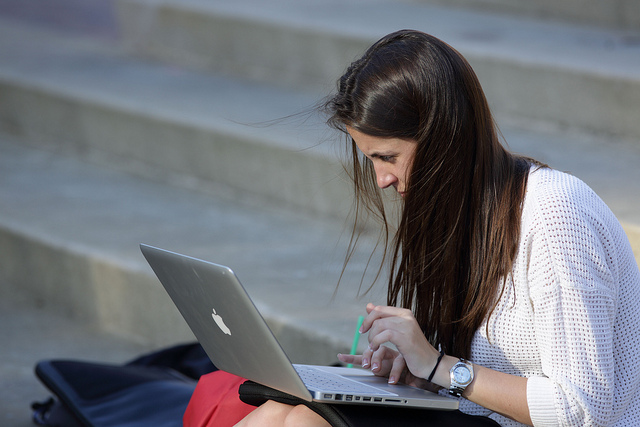 Post-secondary institutions (PSIs) in BC are transitioning from common-form referrals to ApplyBC's full-service system. During 2012-2014, five new institutions made the change to full service: SFU, CapU, Douglas, VCC, KPU. ApplyBC is currently working with two additional institutions, TRU and UNBC, to transition to the full service.
The two levels of service offered by ApplyBC are:
Full-Service: The complete application is created on ApplyBC and forwarded to institutions for import into their Admissions system.
Common form referral: Applicants can enter personal info, contact info and academic history, all of which is then forwarded to an own-form institution to eliminate the need for applicants to re-enter their information.
The benefits of ApplyBC's full-service application system for applicants and full-service PSIs are:
For applicants:
Students can apply to multiple institutions without repeat form filling
Applicants enjoy a smooth user interface
The efficiency of a single location from which prospective students can apply to all public PSIs
Registration fees are securely processed
For PSIs:
Being able to offer an expedient user-friendly experience to applicants
Having complete, verifiable data for statistical analyses for the entire post-secondary system
Full-service is cost effective compared with the implementation and maintenance of the institute's own application system
The system provides an integrated institutional look and feel
Integrated (and secure) processing of application fees
Automated import to admission system
ApplyBC continues to improve and modernize
Mobile users: Last year, by implementing an adaptive style sheet that reformats ApplyBC web forms when they are displayed on a small screen, ApplyBC assured mobile users a better application experience. Major improvements to the style sheet are planned for this year's feature release.
New forms: New ApplyBC forms with an institutional theme and the ability to link directly to the start of an institution's application forms, were developed and rolled out between 2012 and 2013. The new forms use current web technologies to make the forms more interactive for the applicant and improve the consistency and validity of information included in an application to an institution.
The new forms also include the secure payment of application fees at the time of application. Under the old system ApplyBC collected credit card info (not secure) and sent it to the institution with the application, where it then needed to be manually entered into a credit card terminal.
The ApplyBC road map what's next?
ApplyBC's road map includes expanding the one-click functionality and a number of other goals. The current focus is on improving both the Mobile Friendly responsive design and adding new features to make the application process easier for the over 52,000 students who move between post-secondary institutions each year. In place now is the W3C accessibility improvement for screen reader and keyboard navigation.
"The goal of the roadmap is to enhance ApplyBC for applicants, our partner institutions and the B.C. post-secondary system as a whole," said Ian MacKinnon, Manager, Collaborative Services and Student Services. "With more PSIs transitioning to the full service, we can add new functionality such as the ability for an applicant to submit multiple applications at one time. This is one of the most asked-for features from applicants. We are also investigating the ability to include transcript requests from other PSIs and high schools that the applicant has attended. This would make the application process seamless for the applicant and would ensure that supporting documentation is already in process when an institution receives an application."
Notable Quotes
"We found the transition to the full service platform to be quite smooth overall. The ApplyBC team understood our requirements and the needs of our previous application, and transferred everything without issue. From what we've seen through the testing process, we can expect that our applicants will enjoy a more seamless and straightforward experience, with the added bonus of consistent branding. It's been a great experience for Douglas College." Kyle Vuorinen, Douglas College's associate registrar.
"With more PSIs transitioning to the full service, we can add new functionality such as the ability for an applicant to submit multiple applications at one time." Ian MacKinnon, BCcampus Client Service Manager.
"I loved how all my information was saved so I didn't have to re-type all information over and over again!" Student quote from ApplyBC survey.
Learn More
Image credit: Laptop by John Loo, used under a CC-BY 2.0 license.