With three post secondary institutions launching a limited pilot of Kaltura this September, project managers are getting excited about the possibilities it opens up to communicate with students.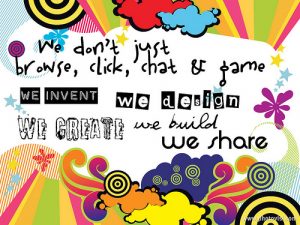 In May, we announced work was underway with a large system partner, UBC, to facilitate a collaboration with several post secondary institutions to offer the video enterprise platform and that a limited pilot of the platform would begin in the fall 2013.
Over the summer, the teams at BCcampus, the University of British Columbia, and Kaltura were hard at work to meet that deadline. While we're still in the testing phase of the installation and configuration of Kaltura with the initial five institutions, we've moved to a limited pilot phase with Douglas College, University of Northern B.C., and University of the Fraser Valley.
UBC, which hosts Kaltura, has set up the console used to record and stream videos, and Kaltura has provided each of the institutions with the tools, (called building blocks) to integrate the platform into their individual learning management systems (LMS). BCcampus' role is to support the institutions with the expertise and tools to integrate Kaltura into their LMS.
Frank Fucile, Client Services Manager at BCcampus, has been training people at each institution to ensure they understand the features of Kaltura and the full potential of the system. George Meyer, technical lead for the project, attended in-house training at UBC and is exploring options with UBC and Kaltura for the shared service.
"UBC has been stellar in terms of providing us with what we need," said Denise Goudy, Manager (Client Services) and project lead at BCcampus. "This is the first time we've partnered with a large institution and it's been a very good working relationship. This project has been successful to date, in large part because of the support from UBC."
Meanwhile Tim Paul, Manager of Academic Technology Services at Douglas College, has been busy getting instructors up to speed with Kaltura, and helping them upload video assets into their course content in time for the launch of the pilot in early September.
"Kaltura does exactly what we need it to do," said Paul. "It's nice for us to be able to offer this to faculty and students. It's what we've all been waiting for." Currently, Douglas has ten courses involved in the pilot – in the faculties of Child, Family and Community Studies, and Science and Technology.
Chief among Kaltura's benefits is that it adds another innovative tool to the faculty's toolbox. As Paul told us: "Whether the course is fully online or blended, incorporating video into course work and assignments opens up new possibilities to communicate with students, builds community, and facilitates sharing of ideas."
During the pilot, he hopes to work with UBC to improve the quality of the web cam resolution, and create better clarity around ownership and sharing of video assets.
Other institutions wishing to participate in the pilot, can contact Denise Goudy, Manager of Client Services at BCcampus. "We've had expressions of interest from several institutions and there's room to add more," she said. "The more institutions we have participating, the more cost effective it is for everyone."
Watch the Video Solutions for Education on the Kaltura website.
photo credit: mrsdkrebs via flickr