Making open textbooks available to the B.C. Higher education system is our mandate – but getting educators to use them is the other side of the project. That's why we have created a toolkit for use by Teaching and Learning Centres, librarians, instructors, and anyone who wants to advocate for the adoption of open textbooks in higher education.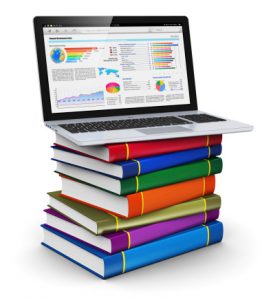 While it's true we can provide a variety of textbooks and other open educational resources for use by anyone, if no one uses them, what good are they? So, along with our efforts to find, adapt, and create open textbooks, we also need to spend time and effort making instructors aware of their existence, and encourage them to adopt and assign to their students.
We are working hard to make sure the quality of our product matches that of the proprietary texts provided by big publishers. What we can't match, though, is their marketing budget. We have no army of salespeople with expense accounts, no advertising dollars, no entertainment funds or sponsorship budget. We can't spring for lunch for an articulation committee or provide limousine service to attend conferences.
But we can go beyond traditional marketing efforts: we can foster an authentic community. We can offer the support, workshops, and resources needed to spread OER further into the higher education system. We can share our knowledge and create a space for our partners to share their experiences.
So please share our toolkit widely. Print the brochure and the posters and use them in meetings or at conferences. Remix and adapt them for your use (they're CC-licensed). Above all, make sure you keep in touch with us and let us know about your experience using open textbooks.
Progress to date:
The goal of the Open Textbook Project is to provide flexible and affordable access to higher education resources in B.C. by making open textbooks available for use by B.C. faculty, and digital versions of the texts free of charge to faculty and students. Here is our progress to date:
Two Projects:
40 openly licensed texts for the most highly enrolled subjects in B.C. public post secondary system. Funding: $1 million
20 openly licensed texts for subject areas that align with provincial skills gap and the B.C. Jobs Plan. Funding: $1 million
Known adoptions as of May 2014:
21 known adoptions
to date, we know we have saved students more than $180,000, with more anticipated.
Project goals:
Increase access to higher education by reducing the cost of learning resources
Enable faculty greater control of resources by enabling modification of existing open resources
Process:
Adopt existing textbooks from the Commons and fund reviews
Fund adaptations of existing OER to form BC appropriate, high quality open texts
Fund creation from scratch where no appropriate existing resources exist
Available textbooks:
Textbook reviews:
19 have been reviewed by B.C. faculty
51 total reviews
More reviews are underway and more are needed
Current creations:
Year 2 Accounting
Year 2 English
Year 1 History
Current adaptations:
Year 1 Psychology
Year 2 Psychology
Year 1 Sociology
Year 1 Chemistry
Year 1 Computer Science
Year 1 Business Information Systems
Calls for creation from scratch, adaptations and further reviews remain open.
—
I have to acknowledge Scott Stratten as an inspiration for our "not-quite-marketing" strategy and for the title of this post. I've attended one of his talks, read his book, and subscribe to his newsletter. You should too. -TK