What do you get when you bring together:
– 2 facilitators from Berlin,
– 5 Geography Faculty from across British Columbia,
– 1 Illustrator
– 1 Programmer
– 2 Managers of Open Education, and
– 1 librarian
…. a BC Book Sprint of course!
If you have been following our previous blog entries on open.bccampus.ca you are aware that we (BCcampus) are hosting our first book sprint to create a first year Geography open textbook…. in four days.
Yes, four days (Monday to Thursday).
We are three hours into the booksprint and are in the conceptualizing phase. Sticky notes scatter the white walls with topics and terms. Ideas are shared across the table. Questions arise "what will make this textbook unique", "what value will we bring to the Geography community", "how can we create engaging activities and bring in service learning?"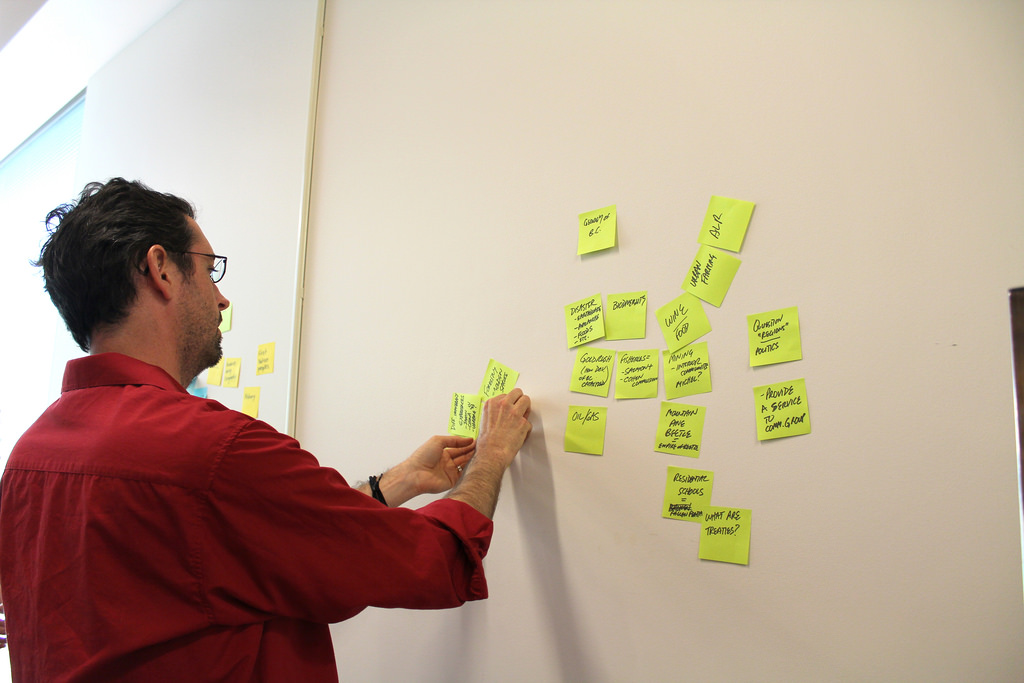 The four-day book sprint will involve collaborative writing and a process of creative collaboration, a format that we are already witnessing at the start of Day 1.
It's all inspiring and engaging, and most importantly, it's happening!