We are very happy to announce the release of two new open textbooks, both with significant contributions from post-secondary faculty in British Columbia.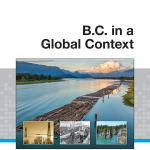 British Columbia in a Global Context is an introductory Geography textbook written by faculty from SFU, UBC, Okanagan College and UFV. The book was created from scratch to meet the specific regional needs of British Columbia Geography courses & programs, and takes a holistic approach to Geography by incorporating elements of physical, human and regional geography, as well as bringing in methods and perspectives from spatial information science. British Columbia in a Global Context was created during the first BCcampus book sprint. It is released with a CC-BY open license.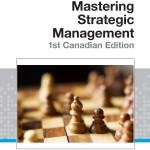 Mastering Strategic Management-1st Canadian Edition is a Canadian adaptation of the previously released Mastering Strategic Management textbook. The book was adapted by Janice Edwards of College of the Rockies. Adaptations include Canadian specific content, images, and references, and the creation and inclusion of ancillary resources in the Appendix. The book is released with a CC-BY-SA-NC open license.
Reviewers
As part of the release of these new textbooks, BCcampus is actively soliciting reviews by qualified British Columbia faculty for these books. If you would like to review either of these books, please contact us. We provide a $250 stipend for faculty who review a BC open textbook.