A popular UNBC workshop uses case studies, group work, and interactive discussion to help educators overcome confidence challenges and discover essential tools and techniques to facilitate knowledge transfer.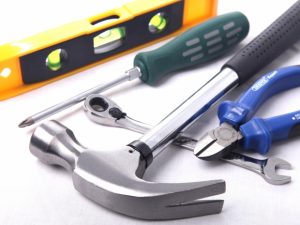 Over the past decade, 350 to 400 people in northern B.C have participated in a unique workshop to improve their ability to thrive within the classroom. The workshop was most recently offered at the Teaching and Learning Conference, hosted by the University of Northern British Columbia and the College of New Caledonia, delivered by Dr. William Owen, Vice Provost of Student Engagement at UNBC, and Dr. Heather Smith, Director of the UNBC Centre for Teaching, Learning, and Technology. The pair regularly provides a forum for participants to engage with each other while acquiring the tools to become effective teachers.
"What we provide are tools to help the participants become more confident and feel supported as they enter the teaching space," said Dr. Smith.
Creating a unique experience
The facilitators encourage the participants to share their thoughts, concerns, ideas, and solutions in order to help themselves create effective learning experiences that resonate with the group's particular concerns. This interactive design results in workshops that share a similar foundation but have varied emphasis to address the current needs of the group.
Dr. Owen and Dr. Smith frequently reference accessing the participants' "banked knowledge" – the personal and professional experiences used to discover a solution to the challenge presented. The workshop employs case studies developed by Drs. Owen and Smith to address the challenges occurring in today's classroom, including harassment, accommodations, learning disabilities and mental health issues.
"We provide a space for initial conversations for graduate students and new instructors," shared Dr. Smith. "Experienced instructors are also welcome to join in."
Tools for Teaching
The workshop has its foundation in a book by the same name, originally published by Barbara Gross Davis in 1993. It was included in the curriculum of a graduate studies course introducing students to university teaching while Dr. Owen attended the University of Saskatchewan. When Drs. Smith and Owen discussed feedback from attendees of early Teaching & Learning Conferences, they discovered a consistent request for ways to make teaching better. Instead of providing tips, which wasn't a sustainable solution, they realized it was tools that were needed, and Dr. Owen was reminded of Tools for Teaching.
The workshop is not as structured as the book, and there's a heavy emphasis on a "Let's try this." approach to help the participants develop confidence in their ability to solve the problem themselves. Quite often there are returning participants, and they are encouraged to help facilitate the workshop and provide further value to the current group.
The workshop is delivered twice a year, and consistently fills up quickly. After experiencing a session of 40+ eager learners, the organizers now try to limit each session to a more manageable 30-35 participants.
About the UNBC-CNC Teaching & Learning Conference
UNBC has held a late-summer conference event for the past 12 years, beginning as a one-day workshop and evolving to a two-day event with over 100 participants. In 2009, UNBC formally collaborated with the College of New Caledonia to bring the event to its current design. Dr. Owen and Dr. Smith would love to see the event become hybridized, potentially mobile, and accessible to educators around the province.
Notable Quotes
"In our session we want people to reflect on integrity; how our actions should align with who we think we are as teachers. That's when you're on your game. When I'm off my mark – when I reflect on a negative classroom experience, it's usually because my actions did not align with who I am as a teacher." ~Dr. William Owen, Vice Provost of Student Engagement at UNBC
"We welcome anyone and everyone to our workshops, and have never turned anyone away. We're all teachers and we're all learners, and we work together to break down traditional barriers. We want to help teachers become the person they think they are, and have effective tools to help them along the way." ~Dr. Heather Smith
"Whatever level of motivation your students bring to the classroom will be transformed, for better or worse, by what happens in that classroom." ~Barbara Gross Davis, Tools for Teaching
Learn More