Today's guest blog is re-posted from WICHE Co-operative for Education Technologies, and is by Jane Hart, who is a world renowned edtech expert, the founder of the Centre for Learning and Performance Technologies (C4LPT), and compiler of Top 100 Tools for Learning lists. WCET is fortunate to have Jane Hart with us at the WCET Annual Meeting in Denver on Friday, November 15th.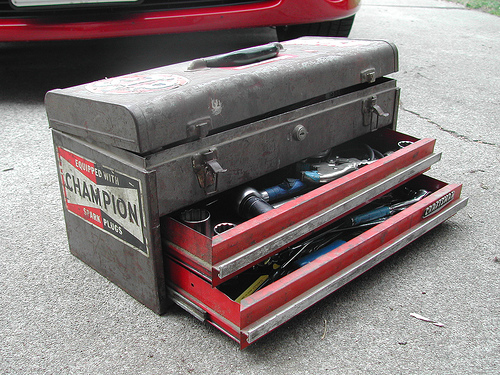 For the last seven years I have been running a survey of learning tools and have compiled an annual Top 100 Tools for Learning list from the votes of the contributing learning professionals worldwide.
What is a learning tool? Well I define it as one that you use for your own personal or professional learning, and/or one that you use for teaching or training.
The annual Top 100 Tools lists have now become very popular, and at the time of writing this post (mid-October 2013) the 2011 list of tools has been viewed nearly 1 million times, and the 2012 list nearly 600,000 times. Furthermore, the 2012 list was included in the KPCB Internet Trends 2013 slideset viewed over 2.5 millions on Slideshare.  KPCB (Kleiner Perkins  Caulfield Byers) is, by the way, a venture capitalist firm, so their presentation is used to identify worldwide trends.
I released the 2013 Top 100 for Learning list on 30thSeptember, and this year's list was compiled from the votes of over 500 learning professionals – from education and workplace learning – in 48 countries.
You can see the full (summary) list on this page, where there are links to pages with fuller information about each of the tools, for example its cost, availability, its past rankings, and  where you can read some of the comments from those who voted for it. But here are this year's top10 tools.
Twitter retains its #1 position for the 5th year running.
Twitter retains its #1 position for the 5th year running.
Google Drive/Docs moves up to #2 and takes YouTube's place from last year.
YouTube moves down to 3rd
Google Search retains its 4th place position this year .
PowerPoint moves back up the list to its 2007 position of #5.
Evernote moves into the top 10 at #6.
Dropbox drops down one place to #7
WordPress drops back three places to #8
Facebook retains its place at #9 on this years' lis
Google + and Google Hangouts moves up into the top 10 at #10.
Here are some highlights from the rest of the list:
There are 10 new tools on the Top100 list topped by Feedly (an RSS reader/aggregator) at #19 and Coursera (a MOOC platform) at #38, and there are 3 tools returning to the list, including Storify at #58.
The highest movers within the list are Skydrive (the Windows file storage service) at #43 – up 55 places since last year, and Keynote and iMovie – up 40 and 32 places respectively (which shows the increase in popularity of Apple software).
A couple of tools made a significant descent down the list – including Google Sites (down 60 places) and Wikispaces (down 50 places), and a number of tools moved off the list this year. This included Google Reader (now retired by Google), Bing, and Scribd.
Although this list, like previous lists, is dominated by free online social tools, a number of e-learning authoring tools have made a good showing this year.
As for trends over the last seven years, well it is interesting to note that Firefox (#1 in 2007) is now at #97 on this year's list, and Delicious (#1 in 2008) is now at #60. So what will topple Twitter from the top of the list – and when?
But what does this all mean for education?
Well in the session I am moderating at the WCET Annual Meeting, Focus on Technology, Innovation, and Adoption, I will be talking more about more what the list shows are the current technology trends for education – as well as what is coming up. Then in my closing keynote, Social Learning Revolution I will look at how the list shows that he way we learn is changing, and how we are seeing what might be considered, a social learning revolution – and what this might mean for the future of education and workplace learning.
Jane Hart is the founder of the Centre for Learning and Performance Technologies (C4LPT)
Copyright WCET (original here), by Jane Hart, available through a Creative Commons Attribution license.