One of the challenges in using open textbooks is that it is not always easy to find them. Many librarians have flagged that including open textbooks in their institution's catalogue would greatly enhance their discoverability by instructors and students. As well, having the MARC records ready in a handy zip file would make the process all the more easy. Whether this work was being done for the BC Open Textbook collection was discussed on twitter last Fall: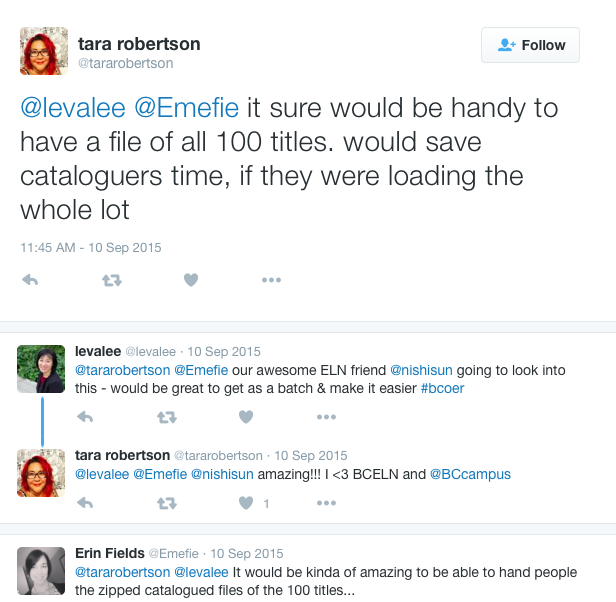 Over the last few months, work has been underway by members of BC Cataloguing and Technical Services (BCCATS), a BC Library Association interest group, to catalogue all of the textbooks in the BC Open Textbook collection. Linda Woodcock,Technical Services Librarian, KPU and cataloguer Sarah Ogden, VIU have been leads in this project.
The MARC records for the complete collection of the BC Open Textbook are now available for download. As well, the files will be shared on the ELN Resource Sharing site, where BCCATS also shares the MARC records for the cataloguing of BC Legislative Library titles.
Kudos to BCCATS, BC ELN and all who made this amazing thing possible! This will greatly enhance the discoverability of the BC Open Textbook collection.