The Educational Technology Users Group (ETUG) is getting ready to host their much-anticipated ETUG Fall Workshop 2016 with a Halloween-inspired theme of "scary stories" from the EdTech bleeding edge. Don't fear! This workshop is an opportunity to share your tales of failures, flops and EdTech experiences gone awry with other members of B.C.'s EdTech community.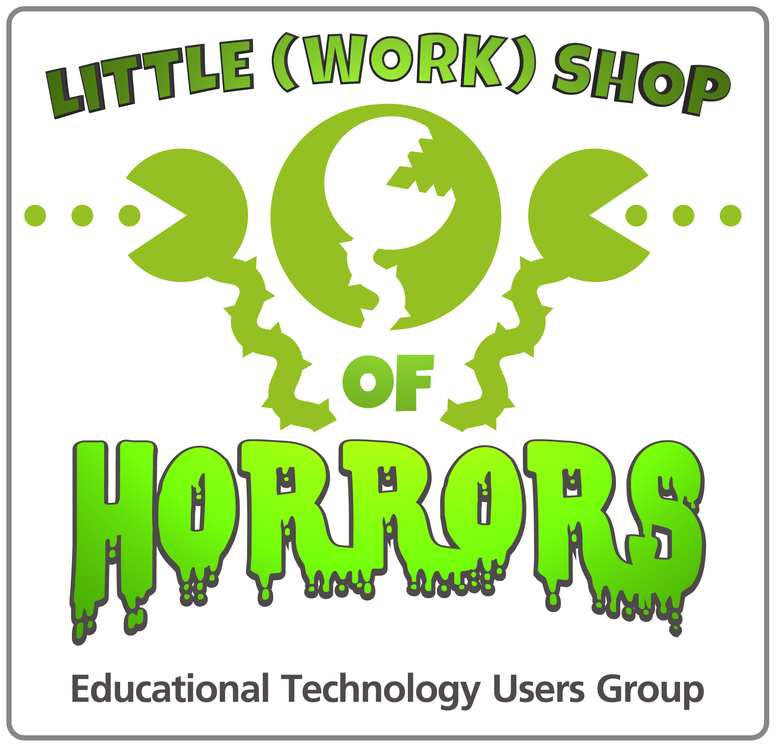 As the workshop title suggests, the Little (Work) Shop of Horrors: Tales of fails and EdTech experiments gives attendees the opportunity to share horror stories and learning experiences.
As any educator knows, teaching and learning is all about being able to make mistakes, share and learn from those mistakes – this helps you become a better teacher and learner yourself.
We are very excited to feature as keynote for the ETUG workshop, Audrey Watters, writer, educator and blogger of Hack Education.  She will be "on theme" speaking about the The Monsters of Education Technology. Audrey's keynote will be followed by a series of lightning sessions as community members share their tales of failures and educational technology experiments, as well as, demos and poster sessions and networking.
The day will wrap with a plenary session facilitated by Patrick Pennefather, designer of interactive experiences, instructor at the Centre for Digital Media and author of The Disruptive Game. You can learn more about Patrick and his work on his blog.
ETUG is a community of practice funded and supported by BCcampus.
ETUG Fall Workshop Details
Join us and other members of B.C.'s Educational Technology community on  and get ready to hear and share "tricks", "treats", missteps, and lessons learned and not soon forgotten.
Workshop Date: Friday, October 28, 2016, 8 a.m. – 4 p.m.
Registration: NOW OPEN, don't miss this fun and informational event.
Calls for Proposals
We've extended the Call for Proposals! If you have a "story" to share with us or would like to showcase your work in a demo or poster session, please send us your submission by Friday, October 7, 2016.
Accommodation
Are you from out of town? We have arranged a group booking at the Metropolitan Hotel Vancouver, conveniently located downtown. To make reservations, please call the hotel and let them know you're with the "ETUG Conference" group.
A tip of the hat
This year, we've partnered with a venue sponsor, the Centre of Digital Media (CDM), which is jointly owned by the University of British Columbia, Simon Fraser University, British Columbia Institute of Technology and Emily Carr University of Art + Design. This state-of-the-art facility boosts classrooms, collaboration spaces and student-centered learning spaces. This event will take place in a large, funky industrial space called the Hangar at the Centre for Digital Media.  There will be two session formats, as noted in the schedule.
2016 is CDM's 10th anniversary, so please wish them well on their great milestone!
Notable Quote
"To learn and to innovate, you need to embrace experimentation, failure and trying again. As they say… if at first you don't succeed…" – Leva Lee, Manager, Professional Learning and ETUG Community Steward
Learn More:
---
Join us at an upcoming event:
---
To stay informed with BCcampus by signing up for our newsletter, visiting our calendar and following @BCcampus on Twitter.
---