In October 2018, we retired our Pressbooks training webinars. In their place, we have developed over thirty videos that allow people to customize their Pressbooks training. This video series provides a guide to using the BCcampus instance of Pressbooks to author, adapt, and publish open textbooks, and we hope that these will benefit new and old Pressbooks users alike.
Post by Josie Gray, Coordinator of Collection Quality, Open Education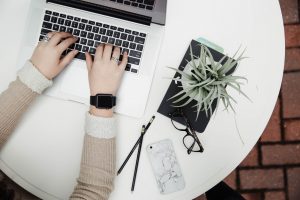 For those new to Pressbooks, the video playlists provide a suggested watching order. To start, viewers can watch introductory videos on creating an account, setting up a book, and learning the platform. From there, the videos focus on the authoring, formatting, and the publishing processes in Pressbooks.
These videos will also be useful for those already familiar with Pressbooks. The videos are short and organized by topic, so it is easy to find a video for a specific problem. Also, some videos address specialized topics, such as how to make images accessible, how to provide attribution, and highlight the new features in Pressbooks such as the media attributions tool and the glossary tool.
We encourage you to use and share these videos. We hope these will be a useful training resource for those learning Pressbooks, as well as a self-help tool for those looking for more support. These can be linked to, embedded on a website, or downloaded from the BCcampus Kaltura site. The videos are closed captioned and under a CC BY 4.0 Licence.
How to find the videos
You can find these videos in the following places:
In relevant chapters in the Pressbooks Guide.
The back matter of the Pressbooks Guide: Pressbooks Tutorial Videos.
In the Pressbooks Tutorials channel on the BCcampus Kaltura site.
Learn more: