A 2019 update from members of the Canada OER Group, a growing assembly of educators collaboratively working on open educational resources across the country.
Post by BCcampus' editorial team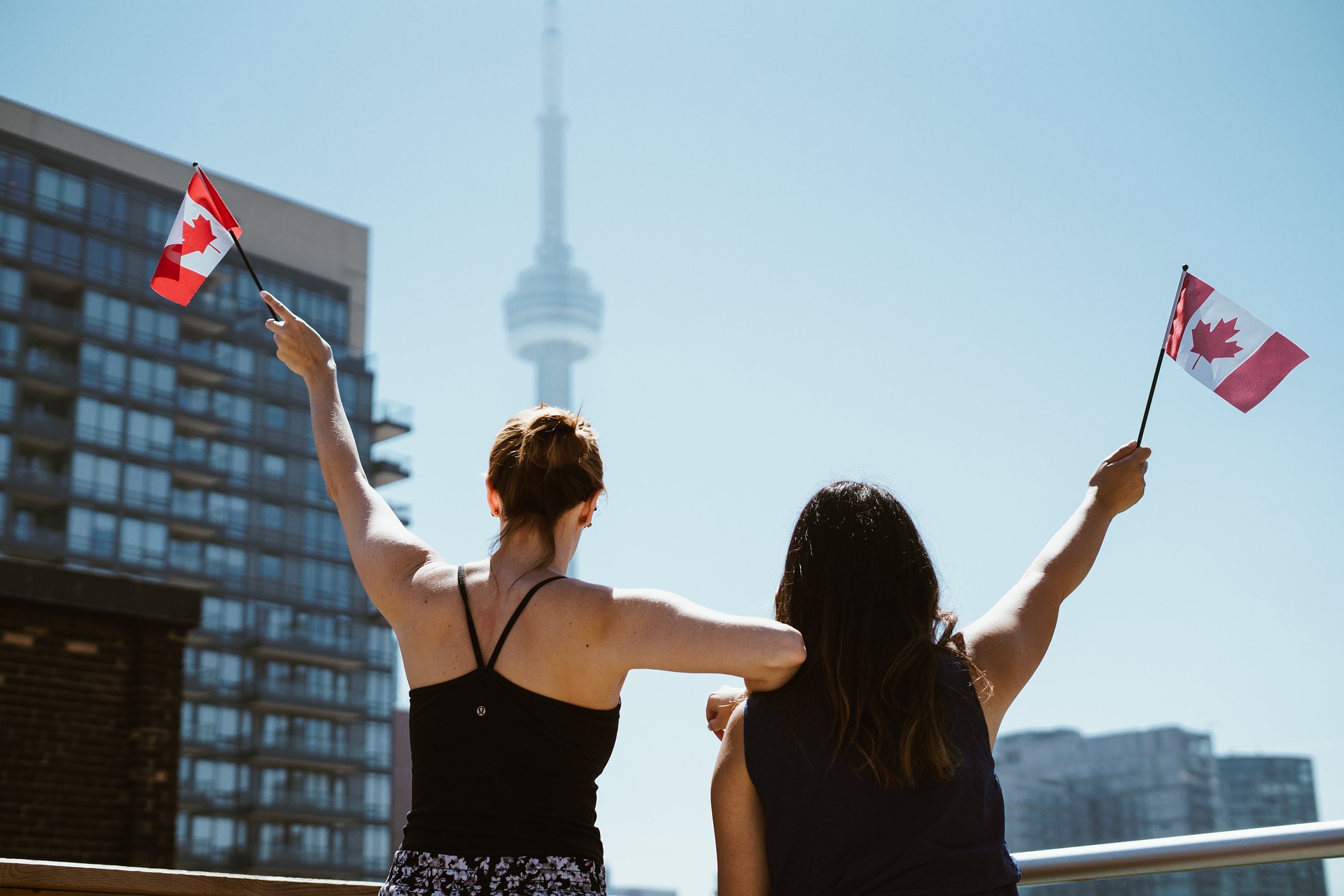 How can similar organizations with different mandates and goals work together to provide affordable, effective learning opportunities for students? In the Canada OER Group, they do it by putting aside egos and borders and making time to research, create, and collaborate to benefit Canadian students from coast to coast while contributing to the advancement of open education in Canada and around the world.
The Canada OER Group is a national working group of educators, facilitators, and administrators from various post-secondary institutions representing nine of our provinces and territories. The group came together in 2016 to share a common goal: make higher education more accessible by reducing student costs through the use of free or low-cost open educational resources (OER).
We reached out to the teams to find out what they've been up to and have distilled their feedback into this update, with their full submissions available soon.
If you know of an open education project happening in your province, the Canada OER Group would love to hear from you. Please contact us at canadaoer@bccampus.ca.
National
Canadian Women for Women in Afghanistan
While Canadian Women for Women in Afghanistan does not directly impact students in Canada, we decided to share the projects and accomplishments happening through our Canadian charity organization.
Darakht-e Danesh means "knowledge tree" in Dari, one of the official languages of Afghanistan. The Darakht-e Danesh Library is a digital repository of open educational resources (OER) for teachers, students, and anyone with a curious mind. The library's learning materials include lessons, exercises, experiments, backgrounders, workbooks, curricula, children's stories, and other resources for Afghan teachers to develop their knowledge on a subject or to use in their classrooms, as well as general information on a range of subjects.
British Columbia
BCcampus
Since the introduction of the Canada OER Group in 2016, we've enjoyed impressive growth and development within our organization and across the province regarding open educational resources (OER). Working in collaboration with our system stakeholders and institutional partners to advocate and develop open resources, we've planned, created, and enabled a wide variety of open education projects.
The interest and uptake in OER in B.C. continues to grow, with local educators taking active roles in the development of new materials, adapting existing resources to meet their teaching plans, and creating ancillary resources – often with their learners – to improve the learning environment while reducing the overall costs to students.
In December of 2018, the B.C. Open Textbook Project passed a massive milestone, achieving over $10 million in savings for students through known adoptions in B.C. Our experience in the open textbook project has allowed our focus on open to evolve, growing beyond open textbooks and enabling us to actively advocate to make open the default.
Alberta
Southern Alberta Institute of Technology
Open Educational Resources at SAIT: What are OERs?
The 2018-19 academic year sees a transition in OER at SAIT from "What is it?" to "How do we do this effectively?" Since August 2018, there have been 13 ancillary OER projects and five adoption OER projects. In one project, the use of an adapted OER in 88 sections of Communication classes is impacting over 2300 students in just one semester.
The work on an institutional OER program is also expanding. Goals for institutional OER activities will be set by May 2019, while an online training program to increase faculty access to information will launch in summer 2019. These projects will set the foundation for successful OER development at SAIT for many years.
Mount Royal University, Calgary
Mount Royal University Introduction to Open Educational Resources
Mount Royal University saw several OE advocacy activities on campus in 2018. The Student Association of Mount Royal University (SAMRU) led events during their inaugural Open Educational Resources Days throughout January 2018. Key events included a fair with booths featuring representatives from SAMRU, the Academic Development Centre, the Library, and faculty engaged in OE projects to educate students and faculty about the issues. We also celebrated Open Education Week in March 2018 with a workshop by Christine Hendricks.
Examples of OER created by Mount Royal faculty in 2018 include a series of math education videos and a series of medieval manuscript resources supported by MRU's teaching and learning enhancement grants.
University of Alberta, Edmonton
University of Alberta Centre for Teaching and Learning – Open Education
Launched in November 2017, the University of Alberta OER Awards are funded by an endowment through the Provost's Office and from the University of Alberta Libraries. $75,000 has been allocated for the 2018/19 and 2019/20 academic years to support the use of OER to benefit teaching and learning by increasing access and discoverability of learning resources and contributing to student cost savings.
Current OER efforts are focused on collaborating with a newly formed provincial OER technology and infrastructure working group (co-chaired by UofA and MRU) to pilot and propose a service model for OER publishing for the province of Alberta, hosted by the University of Alberta Libraries.
University of Lethbridge
University of Lethbridge – Open Educational Resources
Since our working group started actively promoting OER in fall 2016, we've helped raise awareness among our faculty and students. In addition, we've secured some funding to help offset efforts to create open resources for more than 20 high-impact courses in our university.
For 2019, we are planning to:
Promote some of the products created with the Open Access Learning Resources Funds and the people behind it
Add the work of two Fine Arts professors to our compilation of OER adopters/advocates
Continue our Awareness Initiative through workshops and information sessions hosted by the Teaching Centre or collaboratively with the University Library
Start analyzing data secured in the three runs of our Open Textbook Survey (since fall 2016)
Disseminate results from the Open Textbook surveys
Collaborate with UofA in the ABOER Technology and Infrastructure Pressbooks Project
Grande Prairie Regional College
Grande Prairie Regional College Open Educational Resources
Excerpt from Wisdom magazine:
Currently, 37 courses at Grande Prairie Regional College are taught using OERs, but Ed Tech is working toward growing that number. "We've partnered with the Students' Association to organize events and advertise our services and resources," said Anna Gillis, GPRC Instructional Designer and an active proponent of OERs in the classroom.
"We also offer an Open Educational Resource Awareness Course to GPRC staff and students. The course is free, and faculty who complete it can partner with Ed Tech to create or use OERs." Faculty interested in the course can also access funding to complete the project. Gillis emphasized the role student advocacy has played in making OERs in the classroom a reality. "The Students' Association began advocating for the use of OERs in 2016," she said. "GPRC is student-centred and committed to supporting this very important initiative."
Saskatchewan
University of Saskatchewan
University of Saskatchewan Open Educational Resources
U of S students have now saved more than $1 million from the integration of OER in place of commercial textbooks since early 2015, and we're expecting additional large adoptions for the 2019-2020 academic year.
We have more than a dozen new/adapted open textbooks completed or in production at this time. We've recently moved to having our instance of Pressbooks hosted by the Pressbooks team, and we are starting to make use of our OER repository.
Manitoba
Campus Manitoba
In 2015, Campus Manitoba partnered with BCcampus to develop Manitoba's Open Ed website. To date, Manitoba students have saved over $368,752, with 19 adoptions and seven participating institutions. In the upcoming year, we anticipate the completion of an OER pilot project from one of our partner institutions, providing grants for additional OERs and continuing to promote the adoption, adaptation, and reviews of open textbooks.
Ontario
eCampus Ontario
We've had a busy few years at eCampus Ontario facilitating OER research, building partnerships, and ultimately saving students nearly $2.2 million in textbook and course material costs. Hard figures aside, we're equally proud of the community building work we've been doing to support the development of Ontario's open education community. In 2017 we launched our Open Education Fellows program, welcoming six emerging open education advocates from member institutions to engage in OER advocacy and research across Ontario. In 2017 and 2018 we hosted our annual Open-Education Ontario Summit, an event designed to inspire and connect a growing network of open education advocates known as the Open Rangers.
Our roadmap for 2019 and beyond includes developing OER in targeted subject verticals, such as Nursing and Business, partnering with a new group of OE Fellows to build OER capacity in Ontario, investing further in open innovation and open practice at our institutions, and building partnerships with like-minded organizations both within and beyond the higher education sector.
Quebec
Concordia University
Concordia University is embarking upon a project to increase awareness and adoption of OER, taking full advantage of the existing work done in this area across the country. With a multi-stakeholder approach that includes the library, students, faculty, and teaching and learning staff, the year ahead includes plans for advocacy, curation, consultations, and grants to support OER adoption. We will be promoting existing OER from across the country and beyond, as well as reusing and repurposing existing promotional materials and how-to guides. We will also be developing workflows, identifying platforms, and building service models to support the creation of OER by our own faculty.
McGill University
McGill University Open textbooks
This year at McGill University, we worked on implementing OER into course syllabi as an alternative resource students can use instead of traditional, hard copy textbooks. Currently, we have four introductory-level classes participating in this project: General Chemistry, Intro Calculus, Microeconomics, and World History. We have hired people to find OER that match the course material and textbooks used in these courses. They will work to match sections in OER to the traditional textbook and find examples of appropriate level questions when applicable. The funding to pay for these hires came from a McGill library fund, the Library Improvement Fund, and a sustainable projects fund at McGill.
Overall, professors have been very supportive as they understand the financial burden students face. Some are skeptical of the quality of OER, but we provided them with more information and we hope this project will prove the value of OER.
Yukon
Yukon College
Yukon College Open Educational Resources
Between 2016 and 2017, we had workshops about OER, primarily to raise awareness about advantages for students and faculty as well as to explore options available to find and adapt OER.
In 2017, Dr. Rajiv Jhangiani from Kwantlen Polytechnic University provided a workshop to Yukon College faculty, focusing on adapting and creating OERs with Pressbooks. The workshop had good attendance, and at least two instructors started adapting textbooks from BCcampus.
In 2018, we conducted a survey about OER use by Yukon College faculty. The survey had 84 respondents (81% of permanent and term instructors and 19% of sessional instructors) and provided some interesting results.
In 2019 and 2020, we intend to better integrate OER exploration as part of the cycle for course development at the College, combining the efforts of the Library and Teaching and Learning teams in this process.
Nova Scotia
Dalhousie University
Dalhousie University Open Access and Open Educational Resources
For spring 2019, Dalhousie is working with the CAUL Open Textbook Working Group to develop a specific workplan for supporting OER in the region, a toolkit to support faculty champions, and a proposal to incentivize OER activities through grants or awards.
At Dalhousie, we have established an internal OER Working Group in partnership with our Centre for Teaching and Learning. This group, started in the spring of 2018, has been focusing on ways to move forward in terms of raising awareness and promotion of OER at our own institution. In addition, the Dalhousie Libraries released our first Open Textbook in December 2018: Environmental Science: a Canadian Perspective by renowned conservation biologist Bill Freedman. The book was created on our new Pressbooks site, and we are hoping to encourage more OE publishing in 2019.
Prince Edward Island
University of Prince Edward Island
University of Prince Edward Island Open Educational Resources
The Robertson Library at the University of Prince Edward Island supports OER creation through the Pressbooks platform and faculty have been exploring options with Pressbooks. Currently, there are eight inactive and 15 active Pressbook projects. Kim Mears, Scholarly Communications and Health Sciences Librarian, has been leading this initiative within the Robertson Library.
To improve our understanding of open textbook adoptions on campus and to help support faculty who want to create, adopt, or adapt an open textbook, the UPEI Student Union has hired a student researcher for the winter 2019 semester to conduct research. The student will also work with the Robertson Library and faculty to support open textbook creation on campus.