In January 2019, BCcampus launched the Teaching and Learning Professional Development (TLPD) portal, a web resource designed to share and showcase professional development opportunities for faculty, instructors, and staff at post-secondary institutions in British Columbia. Since then, over 80 events, courses, and workshops have been posted to TLPD!
Post by Kelsey Kilbey, Information Services Assistant, BCcampus
To explore these great professional development opportunities, visit the TLPD events page. Browse the complete list of teaching and learning events, or scroll down to filter your search by keyword, date, category, and location.
Here is a selection of exciting opportunities coming up, as featured on TLPD: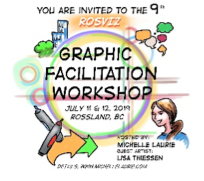 ROSVIZ19 Graphic Facilitation Workshop
July 11–12, 2019
Rossland, B.C.
This experiential workshop in graphic facilitation will equip participants with practical, innovative ways to walk people through processes visually, connect ideas, and help with sense-making.
View the ROSVIZ19 Workshop on TLPD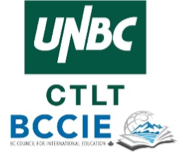 Summit 2019: Educational Impacts in the North – Building Towards Inclusivity, Ways of Knowing, and Internationalization in Education
Aug. 27, 2019: Free evening event with keynote speaker Dr. Leroy Little Bear (all welcome)
Aug. 28–29, 2019: Conference
University of Northern B.C., Prince George, B.C.
Summit 2019 is divided into two days of content, hosted by the UNBC Centre for Teaching, Learning and Technology. The BC Council for International Education (BCCIE) is proud to co-host the second day of Summit 2019. Call for proposals open until June 21st!
View Summit 2019: Educational Impacts in the North on TLPD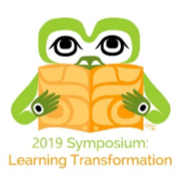 2019 Symposium: Learning Transformation
Oct. 25, 2019
Coast Mountain College, Terrace, B.C.
With an emphasis on experiential, place-based learning, the 2019 Symposium: Learning Transformation is focused on the transformation of our approaches to and the practice of teaching and learning. Call for Proposals open until June 21st!
View the 2019 Symposium on TLPD
Interested in posting your event on TLPD? If you work at a post-secondary institution or an organization in B.C. that offers teaching and learning professional development opportunities, you are eligible for a TLPD account. Sign up with TLPD to begin sharing your events with educators in B.C. and beyond!
Need help? Want to get in touch?
Check out the TLPD help page for answers to frequently asked questions, or contact us to provide feedback, request assistance, or find out more about the TLPD portal.