BCcampus is pleased to launch our new Educational Technology Fellows program with the appointment of Derek Turner and Sarah Van Borek as Ed Tech Fellows for 2019–2020. Derek is a faculty member at Douglas College in the Department of Earth and Environmental Sciences, and Sarah is a PhD candidate in the Faculty of Education, Rhodes University, South Africa, as well as an instructor in the Faculty of Culture and Community at Emily Carr University.
Post by Leva Lee, Manager, Learning + Teaching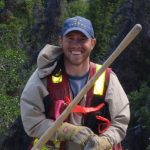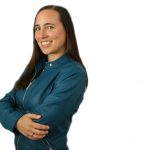 The central goals of the BCcampus Educational Technology Fellows program are to enable teaching faculty to experiment with technology interventions that assist in solving their pedagogical challenges and to generate and publish empirical research on the effectiveness of that technology, thus increasing the visibility of education technology as an academic discipline.
Stay tuned this September for more exciting news about the work of our BCcampus Educational Technology Fellows!
Learn more: