It's been a while since our last ABE Zero Textbook Cost update — we've been busy! We're excited to share the tremendous progress made over the past few months.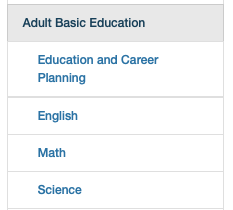 First, an update on the available number of resources: there are currently 26 ABE open textbooks and resources available in our collection. These can be found in the B.C. Open Textbook Collection in the Adult Basic Education category and its sub-categories.
We also have organized the resources according to their ABE level. The Pathway to Adult Basic Education can be found on the BCcampus website.
But rest assured — we're not done! We have seven incoming resources that are in their final stages of production and will be ready to be added to our collection soon. Further, there are eight additional books that are still being authored and will be available later this year.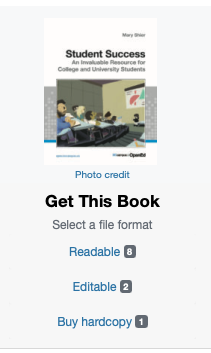 All ABE resources (except for the two full courses in our ABE collection) are available for purchase as hard copies via SFU Document Solutions' print-on-demand service. You can order print books by clicking the "Buy Hardcopy" link on the right-hand side of each resource entry in the collection.
The completion of all of these resources will result in a ZTC pathway at each level of ABE.
We would like to take this opportunity to express how grateful we are for the work of the ABE Advisory Committee. They have been instrumental to this project as advisors, authors, editors, and advocates. Thank you to the following people for their contributions:
Leanne Caillier-Smith, College of the Rockies
Andrew Candela, Vancouver Community College
Allison Kilgannon, University of the Fraser Valley
Izabela Mazur, Thompson Rivers University
Mary Shier, College of the Rockies
Michelle Vandepol, University of the Fraser Valley
Stay tuned for more updates. We link new books weekly in the BCcampus Newsletter!