On March 18, 2021, we were honoured to have four students share knowledge and stories about their experiences of being Indigenous while in a post-secondary institution. Our six-part Pulling Together: A Guide for Front-Line Staff, Student Services, and Advisors series, facilitated by Marlene Erickson and Jewell Gillies, provides an in-depth look at how organizations can find a holistic way for staff to serve Indigenous students. The recent panel gave us a firsthand look at what Indigenous students need and how, when put into tangible action, this guide can help us navigate in these interactions.
A bit of background on the speakers and their stories: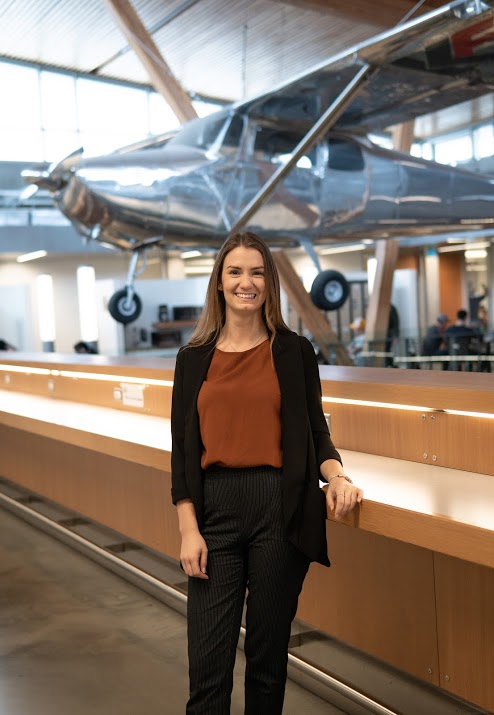 Saige Girouard, Métis-Michif, Senior BBA Hons., HR student, Okanagan School of Business
Saige is a Métis person born and raised on the unceded traditional territory of the Syilx Okanagan People, with ancestors from Winnipeg, Manitoba. Saige is in the midst of completing her honours bachelor of business administration degree with a dual specialty in management and human resources at Okanagan College in Kelowna. After a life-altering opportunity afforded by her post-secondary institution in the fourth year of her five-year degree, Saige began her journey of cultural reconnection to her Métis heritage. She has become an active member of her local Métis association and has pursued the study of Indigenous student engagement as her honours project. Saige hopes to continue her journey of cultural discovery and aspires to one day return to school for a master's degree in public policy that she could use to work with the government to continue the journey toward reconciliation.
Katherina Morris, Tl'azt'en First Nation, Lusilyoo (Frog) Clan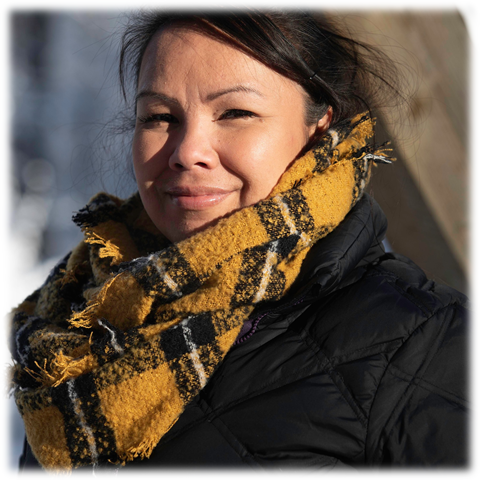 Katherina (Kat) was born in Fort St. James and moved to Prince George when she was three years old. Kat had a good upbringing until the age of 13, when her mom and dad divorced. After this traumatic event, Kat's life changed for the worse. At 18, she quit school. She tried alcohol, which led her to drugs that took over her life. Kat tried many times to stop using but was unsuccessful. Her children were removed from her care, which was devastating for her. Kat went to treatment and will have seven years of sobriety as of May 2, 2021. She started her academic journey in 2017. Many times Kat wanted to give up. On July 22, 2018, her older brother, Chris, passed on to the spirit world, and Kat had to take a step back from school. When COVID-19 came to Canada, everything changed. Kat had a really hard time with online courses. She found it was not fun trying to teach herself math. Now she is busy with the last course she needs to complete her Dogwood Diploma, and she has been accepted into the Aboriginal Studies certificate program at the College of New Caledonia. Kat is a student worker at the Aboriginal Resource Centre and has her license and her own car. Her daughters have been returned to her care, and, in her words, "Everything I put down at 18, I have received back and more. I can't wait to finally graduate this June 2021. I have so much gratitude today and can't wait for my future." Kat also drums and sings and loves her culture.
Lydia Toorenburgh, Cree-Métis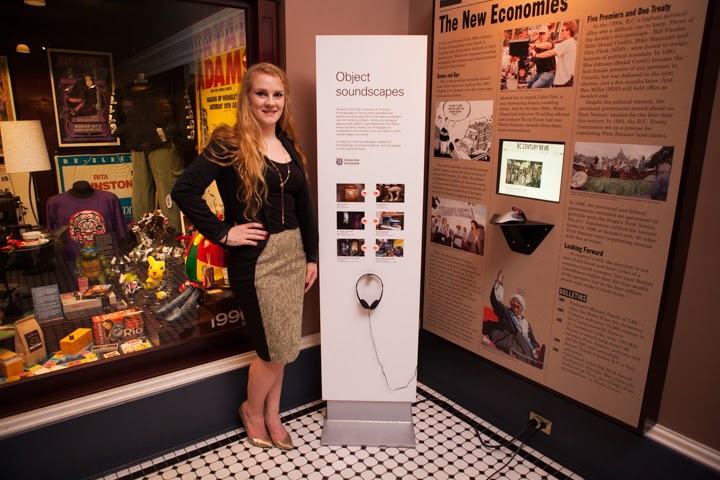 Lydia Toorenburgh is a Two-Spirit Cree-Métis person living and working on Lekwungen (le-q-un-gen) territory in Victoria. They are a master's student in anthropology in the areas of audio-visual methods and Indigenous research at the University of Victoria. In addition, they work as the Indigenous resurgence coordinator for the faculties of Science, Social Sciences, and Humanities. In addition to their lived experience as an Indigenous student, Lydia has learned about Indigenous student experiences and needs through their current position as well as their former position as an Indigenous student recruitment officer. In their work and studies, Lydia is interested in decolonizing and Indigenizing the world of post-secondary education.​
Josh Littlechild, Cree, Dakota Lakota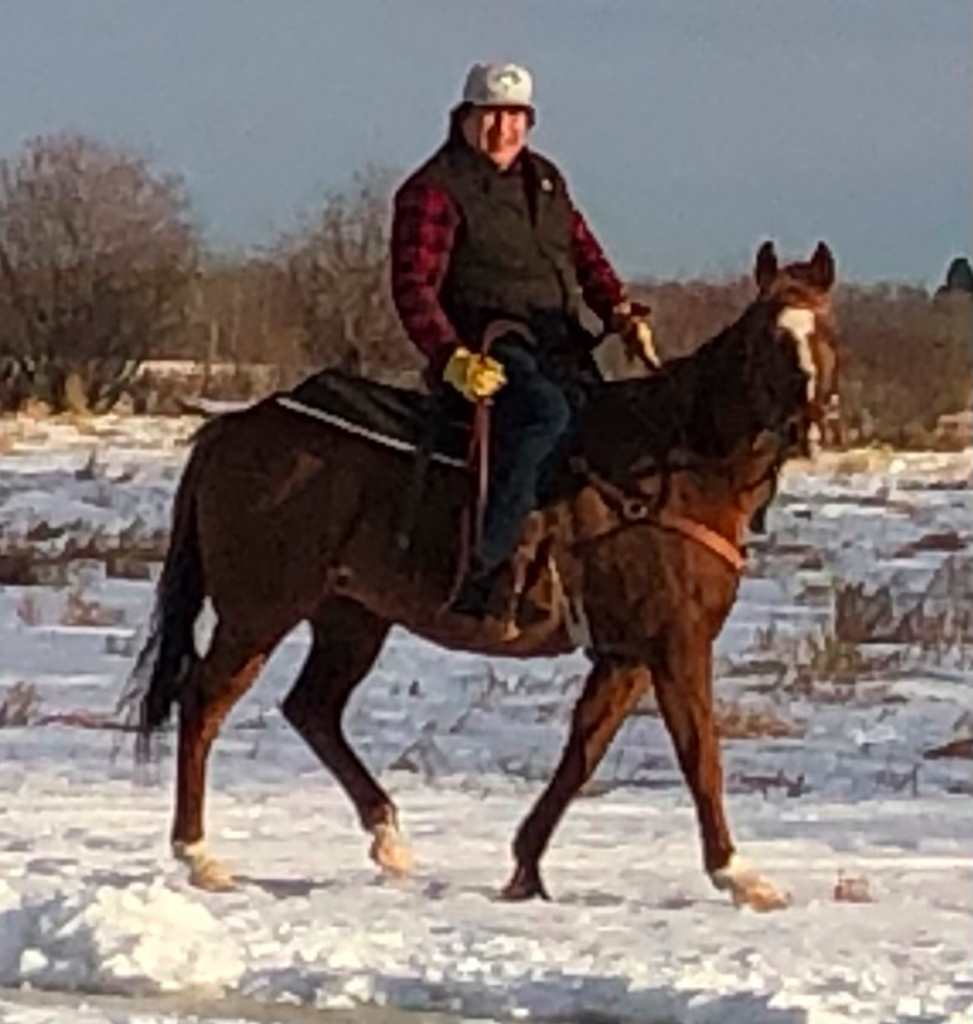 Josh Littlechild is Cree, Dakota Lakota from Ermineskin Cree Nation, located in the illustrious Treaty 6 Territory. Josh has an undergraduate degree from the University of Alberta Faculty of Native Studies with a minor in anthropology and a certificate in Indigenous studies. Josh currently works in the Ermineskin Cree Nation as the external affairs director and assists with the Ermineskin Cree Nation Dog Care and Control Program. As an Indigenous person living a student life, Josh has faced challenges and successes that served as catalysts for character development and growth. Josh has served as recruitment coordinator for the Faculty of Native Studies and lives with his family on a small ranch in Ermineskin Cree Nation.
Our facilitators had this to say about these students sharing their lived experiences during the panel session:
"It's always great to hear the students speak about their educational journey. Their determination and resilience in achieving their goals is always inspiring and guides us in our work to transform the system so it works for all students. It has been my privilege and honour to walk this path beside students for all the years I've worked at the college."

— Marlene Erickson
"I raise my hands to Saige, Kat, Lydia, and Josh for their courage and vulnerability in sharing such personal experiences and stories with us in the student panel session. When we planned for this event to happen, I could not have anticipated the depth at these incredible students went to with us; they took us on a journey in their lives and shone a spotlight on what it means to be an Indigenous learner in higher education. Understanding that our Indigenous identity is complex and nuanced, and that although we are not social workers in higher education, we certainly have a social responsibility to all students to create safe, inclusive, and equitable learning spaces. "

— Jewell Gilles
If you have questions about the series, please contact Gabrielle Lamontagne (glamontagne@bccampus.ca).
To ensure you get all the latest information on BCcampus news and events, subscribe to the BCcampus newsletter!
---
The feature image for this post (viewable in the BCcampus News section at the bottom of our homepage) is by Josh Hild from Pexels