Open educational resource freely available to faculty, staff, and students in B.C. and around the world
January 26, 2022, Victoria, B.C. — Olaolu Adeleye, advisor for Teaching and Learning at BCcampus and associate faculty at Royal Roads University, recently led the development of an open educational resource (OER) designed to guide anyone involved in post-secondary education in B.C. to lead the conversation about anti-racism through the modality of a book club.
"The intention for this project was to find a way to join forces across the province to initiate discussion around the topic of anti-racism," said Olaolu. "Our goal was to create a space for people from institutions across the sector to come together to share ideas, have discussions, and engage in these topics in their respective institutions. The guide will help educators shift to a place of reflection: moving from rebuttal and debate to understanding and appreciation. The intention isn't about getting it right; rather, it's about catalyzing further conversation and personal reflection."
"This project is an invitation to people throughout the post-secondary system of B.C. to start their own discussions around critical topics," shared Tracy Roberts, director of Teaching and Learning at BCcampus. "This guide, which directly addresses anti-racism via the seminal work of Dr. Ibram X. Kendi, asks educators to reflect on their own teaching and learning design, so they can consider their syllabus, reading lists, curriculum, and approaches to facilitating learning among their classes of individual learners with unique and diverse needs. We are looking forward to providing more opportunities to address anti-racism in higher education in B.C."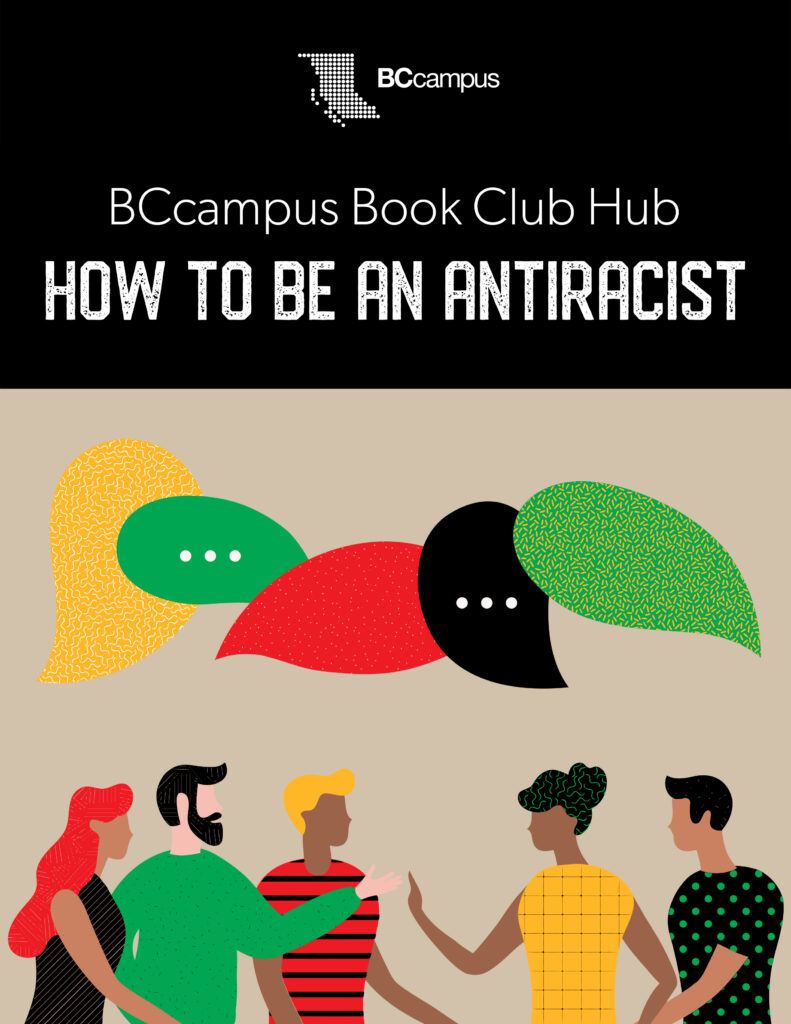 The facilitation guide will help you to host your own book club and support conversations about racism in these thematic areas:
Self and schemas
Society and systems
Schools and syllabus
Solidarity and success
The OER, Book Club Facilitation Guide: How to Be an Antiracist, is now available in the open textbook library at BCcampus.ca. Since its inception in 2012, the BCcampus Open Textbook Collection has saved over $27 million for 233,987 students across 43 institutions.
Like almost all OER at BCcampus, the facilitation guide is licensed under a Creative Commons Attribution-NonCommercial-ShareAlike 4.0 International License, which ensures users can — at no cost — access and share the guide as well as adapt it to fit their curriculum. The only requirement is that the new work attributes the current guide and authors.
Learn More:
Media contact: Erin Beattie, manager, Marketing and Communications, BCcampus (ebeattie@bccampus.ca)
---
The featured image for this post (viewable in the BCcampus News section at the bottom of our homepage) is by Christina Morillo from Pexels