Spring is in the air. Will this be the year you want to offer more OER in your practice? With this seasonal shift, it is a great opportunity to explore the open educational resources (OER) in the B.C. Open Collection to see if there is anything that will work for your course.
Post by Maryann Kempthorne, Coordinator, Open Education, BCcampus
With the B.C Open Collection, we offer OER that are:
Linked to curriculum
Licensed in a convenient manner
Tightly aligned with goals of student privacy and learning accessibility
Backed by our Open Education team, who work to keep content relevant and links and other details up to date
It's about more than content being free.
The Open Education team is keen to share our enthusiasm about what makes the content we distribute especially attuned to the open ed community in B.C. With years of investment in locally developed resources and strong adoptions from the worldwide OER network, we are committed to the work of fostering open education practices and resources for and with you.
What Will I Find in the B.C. Open Collection?
Visit collection.bccampus.ca to find learning resources in all areas of study in B.C. The B.C. Open Collection offers textbooks, supplementary materials, and course packs rich with lesson plans, syllabi, test banks, slide decks, and more. Each is available for you to use quickly and easily in many formats. Here are just a few examples: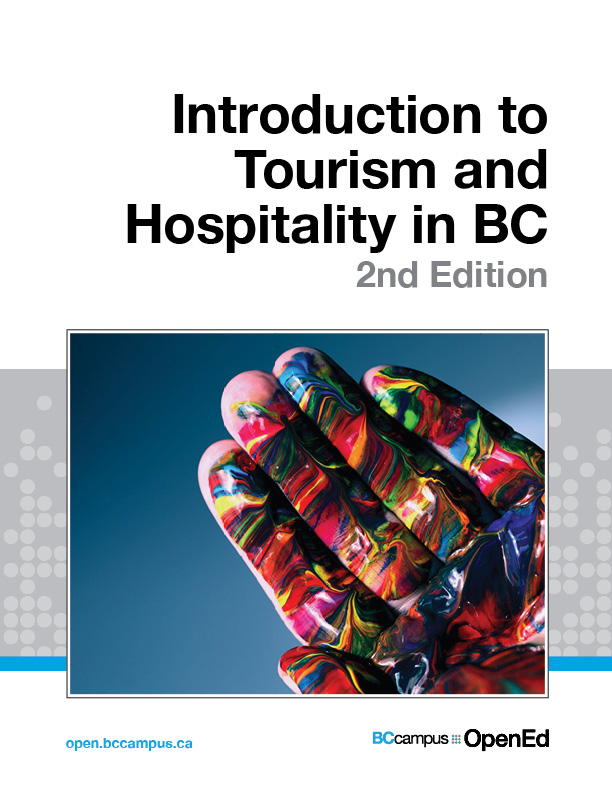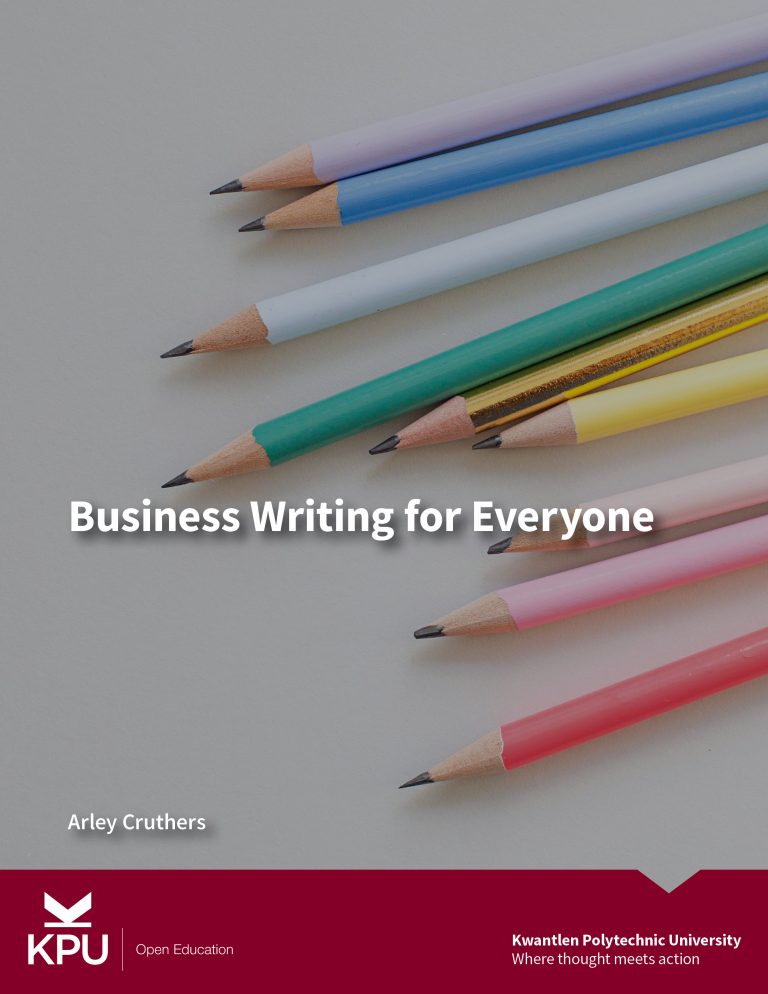 Note: This post was drafted before the passing of Arley Cruthers/McNeney. Arley was an incredible educator and open education leader and practitioner. Here are a few places to read more about Arley's life and work:
How Do I Navigate the B.C. Open Collection?
Finding resources to use in whole or part is as simple as visiting our site and answering the question, "What are you teaching?"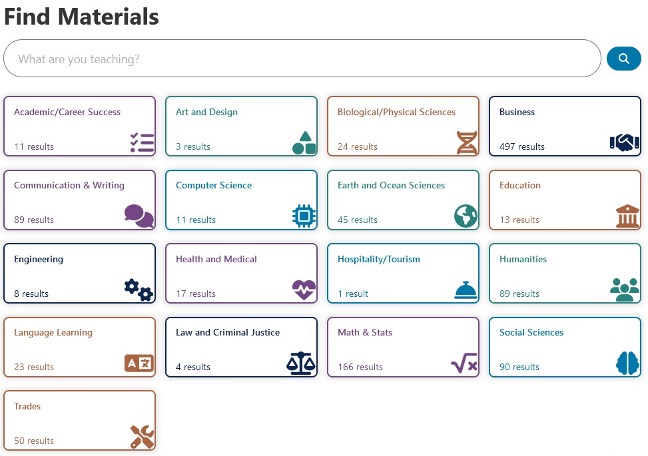 Click a subject card to browse, search, and filter through the subject areas. Easily find links to quality resources.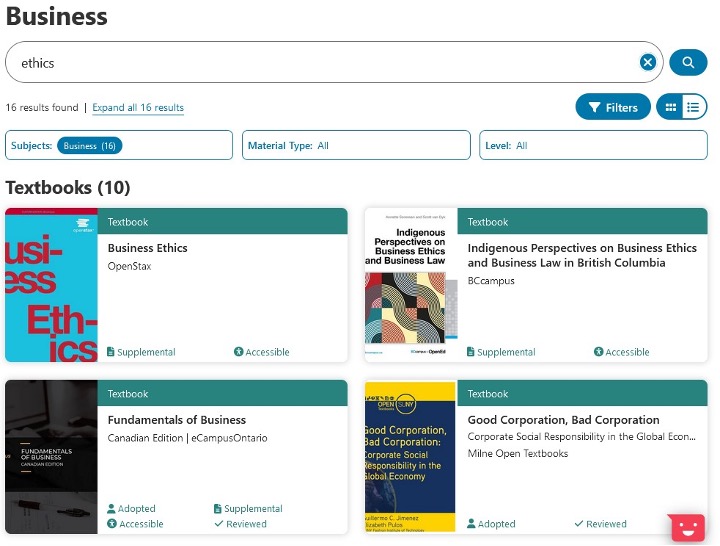 Visit a resource page from the collection that explains the resource and delivers it in formats you can use, adapt, download, link to, or order in hard copy. You can add these links to your course webpage or learning management system in an instant.
Is It Just Textbooks?
It is not!
Here's how to view course packs:
In the search bar, insert a space. This causes the filters to appear.
Select the Material Type filter, and select Course Pack. This filters the results to show all course packs in the collection.
Is It Just for Instructors?
It is not!
If you support OER use at your institution or are a liaison librarian who supports faculty with open education goals, this site is for you. We welcome you to select material and join the community of reviewers.
If you are an instructional designer or dean who builds capacity support for educators and departments, you will want to know and explore collection.bccampus.ca as much as anyone.
Bookstore teams and course pack personnel are also a vital part of the OER ecosystem in B.C.
We welcome everyone to use these resources and share input on the ever-evolving OER in our province. As the landscape of course materials shifts and changes, we are excited about what we can build together with OER.
Are There Other Benefits to OER?
Yes!
OER are not just open resources that are easy to link to from course websites and other places online. The OER shared from the B.C. Open Collection do not collect student data. Keeping learning access private is important to us.
OER are faculty- and student-centred materials that are fit for purpose, ethically developed, sustainable, and relevant.
We appreciate this note about the collection from the BC Open Education Librarians:
"Many of us deal directly or indirectly with publishers or vendors. We see firsthand how traditional publishing's bottom line is making money rather than information sharing or intellectual growth. It's within the nature of librarians to want to connect our patrons with the information they need to be successful, and increasingly this can be difficult when dealing with traditionally copyrighted educational materials. The material might be too expensive, not customized to an instructor's geographic location or lesson plan, or inaccessible in the required format. Open educational resources fill some of these gaps.
That isn't to say that we can turn to OER to fix all our problems — there are still gaps in subject fields and materials that need to be filled, and OER requires consistent work by creators and users alike (e.g., upkeep and relevant sources). It is time-consuming to find OER, and the onus is often on faculty to find, evaluate, adapt, and adopt OER on their own. Even in institutions where there is a librarian or other supporting departments to help, faculty might not know this, and many OER advocates are doing the work off the side of their desks and have limited capacity to support. This is where resources like the B.C. Open Collection come in (and many other great BCcampus resources). By collecting different types of materials together, we can cut down on the time required to locate and evaluate resources. Hopefully, this in turn will lead to an increase in OER adopters and advocates." — BC Open Education Librarians
What If You Can't Find What You Need?
If you have trouble finding what you need, we want to work with you. We can do reference searches in the OER by Discipline Directory and provide links to other OER repositories, search tools, and sites. We appreciate hearing about resources instructors and librarians in the network recommend that are high-quality and published with open licensing. Join the development of the collection by suggesting an open textbook for the B.C. Open Collection.
Reach out to us or the BC Open Education Librarians to find out more about opening your practice with digital-first OER that reflect learning needs in B.C. Explore the Post-Secondary Directory to learn more about the open education activity in your institution.
What If I Want to Make My Own OER?
Join us and colleagues across the province for the spring learning series on using and creating OER. Registration details: OER Production Series
The zero-cost textbook approach saves students money, and it can also improve their overall learning experience. Save yourself time on content sourcing by using collection.bccampus.ca, and become an active participant in the open education community in B.C. We look forward to your visits and feedback as our collective community for open education grows.
Have questions? Send us a message. Want to know more? Sign up for the BCcampus newsletter to stay informed and engaged with all the open education and other learning opportunities from BCcampus.
Learn more:
---
The featured image for this post (viewable in the BCcampus News section at the bottom of our homepage) is by Andrew Neel from Pexels