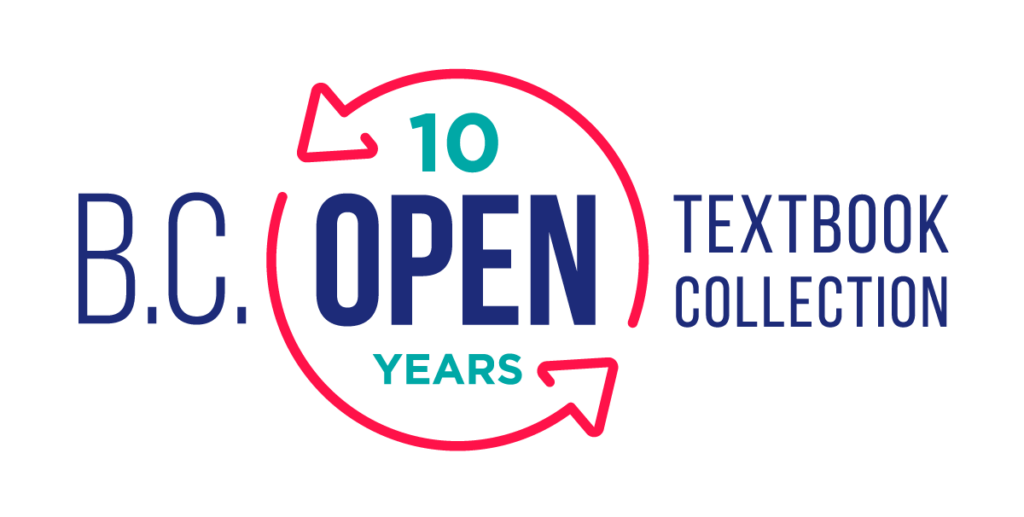 Contact
For any questions or concerns about the event, please contact us at events@bccampus.ca. As space is limited, please let us know if you are no longer able to attend.
---
What to Expect
BCcampus is hosting an in-person event to celebrate the 10th anniversary of the B.C. Open Textbook Collection and thank everyone who has contributed to the success of this project.
The celebration will be on Thursday, June 16, 2022, from 7:00 p.m. to 10:00 p.m. inside the Vancouver Maritime Museum.
Think "cocktail party" for this event. The night will consist of mixing and mingling with colleagues over appetizers and drinks, and the dress code is business casual.
There will be some announcements and speeches regarding BCcampus open education interspersed with the merrymaking. You can expect to tour the museum during the event. Most of all, expect to have fun!
---
Edu-tainment
The museum's current featured exhibit is Canoe Cultures: Building a Legacy, which explores how Indigenous communities have maintained strong relationships with the local lands and waters using canoes since time immemorial. Reeva Billy, interning arts administrator and assistant curator of Canoe Cultures, will be on hand to answer questions about the exhibit. Reeva is the daughter of Master Carver Mike Billy, Sr., who is a seventh-generation Squamish canoe builder and leads the Canoe Cultures program.
Reeva Billy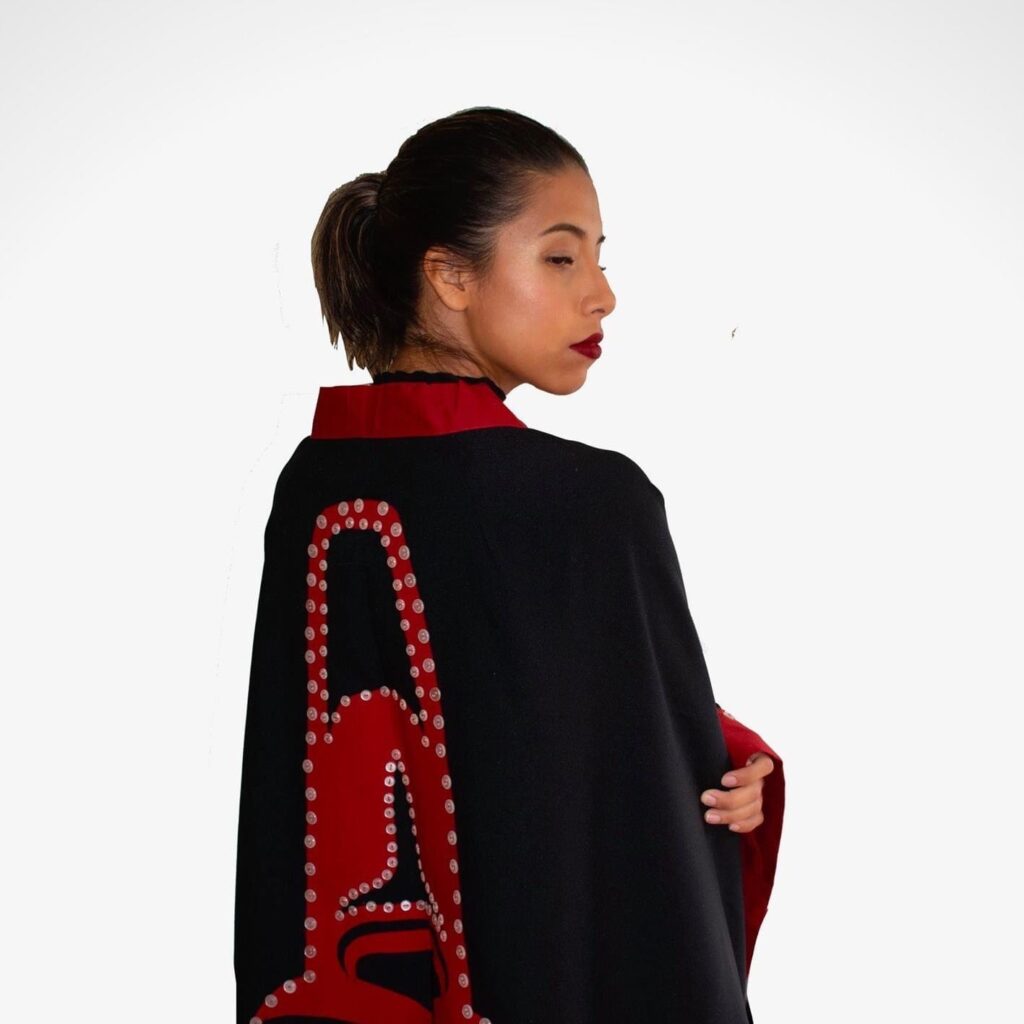 Reeva Billy (ancestral name: Sialtinot) is from the Squamish, Yale and Nuxalk nations. Born and raised in Squamish traditional territory, her family is known for dugout war canoe building and racing. She has been racing in these canoes since she was 6 years old, and as a teenager started helping her father and brother build and renovate dugout war canoes. However, she found her strength in the administrative aspects of North Vancouver Canoe Club, taking on the roles; grant writer, treasurer, and spokesperson.
Recently, Reeva has joined Canoe Cultures as an interning Arts Administrator. She's developing her grantsmanship, project administration skills, and public speaking for Canoe Cultures. She dreams of someday having a key leadership role in Canoe Cultures as a program manager.
---
Food and Drinks
Appetizers will be provided by Cedar Feast House Catering, a company that specializes in Indigenous fusion cuisine. The following options will be available:
Venison meatballs with blueberry compote
Pulled bison with rhubarb BBQ sauce on bannock sliders
Beetroot patty with crème fraiche (vegetarian)
Smoked salmon mousse on bannock crackers
Butternut squash gnocchi (vegetarian)
Black bean quinoa with corn bites (vegan)
Cheeseboard (crackers, fruit and cheeses)
There will be a selection of wine, beer, and cider, as well as complimentary non-alcoholic beverages. Each guest will receive two complimentary drink tickets, with further drinks being $6.25 apiece. Please bring cash or credit, as payment by debit is not available.
---
Getting Here
The Vancouver Maritime Museum is located at 1905 Ogden Avenue in the Kits Point neighbourhood in Vancouver. See the Vancouver Maritime Museum on Google Maps for the best driving and transit routes.
If driving to the museum from downtown, cross the Burrard Street Bridge. Turn right onto Cornwall Avenue, then take the first right onto Chestnut Street. Head straight down Chestnut, then bear left into the museum parking lot. The following map depicts this route.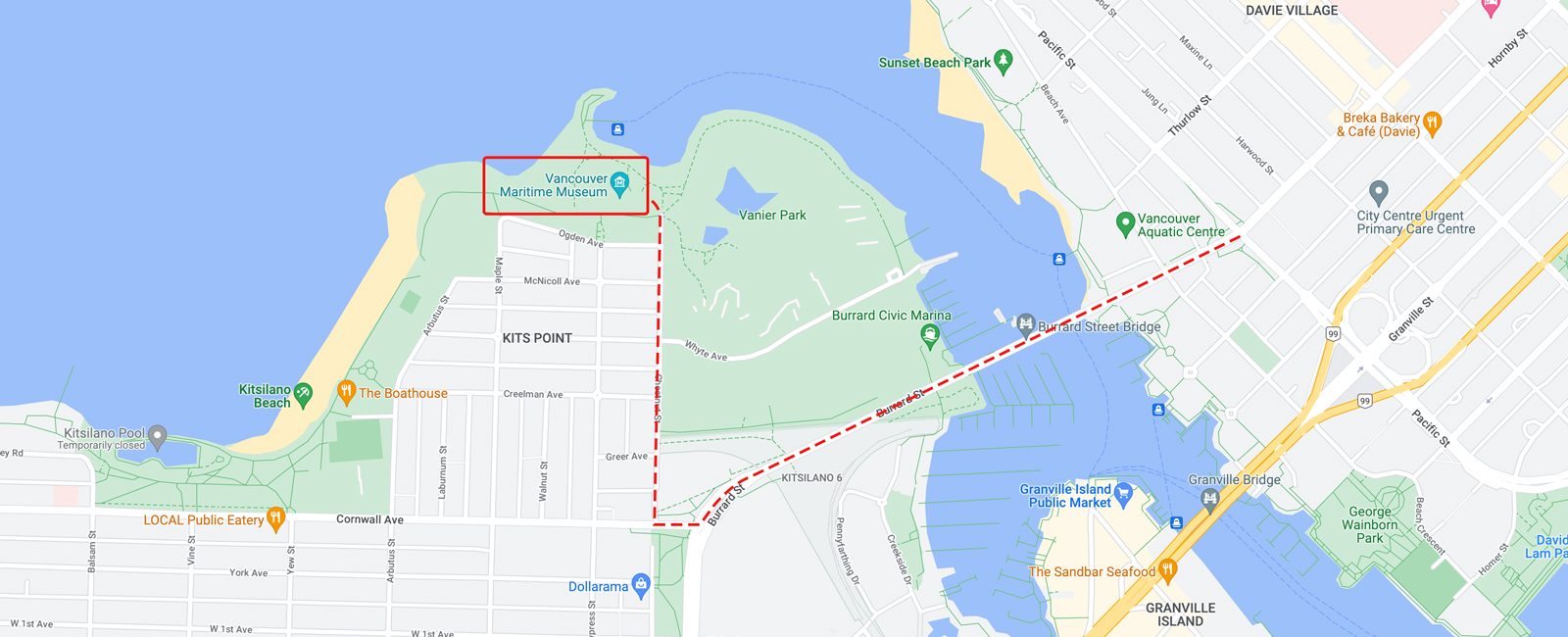 There will be 45 pre-paid parking spots available at the museum. You may park in the lot up until noon the next day. Spots are provided on a first-come, first-served basis. You can print your parking pass at home, or you can pick one up at the door. Once all the parking spots are gone, there is alternative paid parking at an EasyPark lot at 1100 Chestnut Street. There is very limited street parking by the venue.
Please don't drink and drive! Event staff will offer you a complimentary $25 taxi voucher at the exit.
The False Creek Ferry is an inexpensive option for travelling to the museum from downtown, as there is a ferry dock mere steps away. Read about dock locations and ferry routes. Please note that the final sailing from the museum is at 8 p.m., so this may not be the best option for getting home after the event.
---
Accommodations
If you are travelling to the event from out of town, there are several hotels we recommend in the downtown area. These include the Skwachàys Lodge, the Metropolitan Hotel Vancouver, and the Executive Hotel Vintage Park.
---
Accessing the Venue
The Vancouver Maritime Museum is a fully accessible venue. Two accessible parking spots are located beside a ramp that leads directly to the entrance to the museum. Washrooms are wheelchair accessible. If you have specific accessibility concerns, please reach out to us at events@bccampus.ca.
The following picture views the museum from the parking lot. In the southwest corner of the lot, there are two accessible parking spots, marked by green stars. The ramp is right beside the accessible parking spots and leads to the entrance.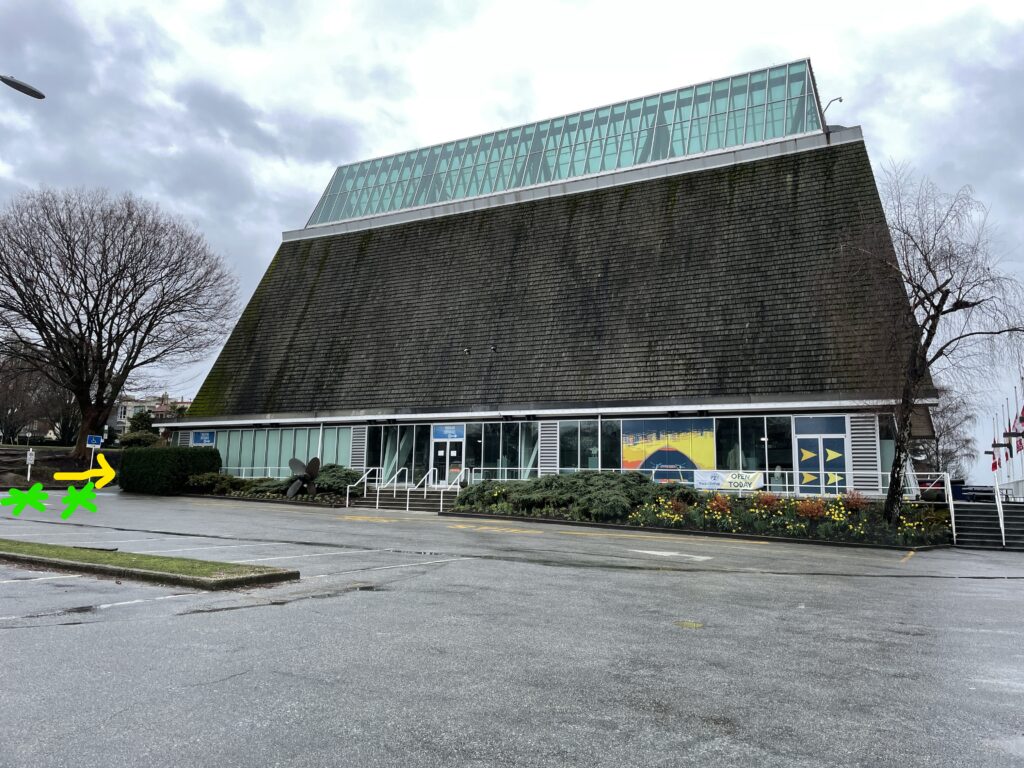 ---
COVID-19 Information
We acknowledge and respect that everyone has their own comfort levels regarding the ongoing COVID-19 pandemic. Although province-wide event restrictions have been lifted, we encourage everyone to do what feels right for them, including wearing masks or physical distancing if desired. Hand sanitizer is strategically placed throughout the venue. Please be mindful that your fellow guests may not be ready for hugs or handshakes and always ask first.
---